"Heart-stopping and a mix of thrills and classic cozy mystery staples"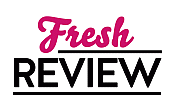 Reviewed by Miranda Owen
Posted September 15, 2019

Mystery Cozy | Mystery Book Lover
WORD TO THE WISE is the tenth book in Jenn McKinlay's "Library Lover's" cozy mystery series, which follows library director Lindsey Norris as she acts as frequent amateur sleuth. In this installment, Lindsey is preparing for her wedding to her longtime beau when a library patron turns into a stalker. After working in a library for years myself and seeing this type of situation play out with librarians, this story sadly rings true. Fans of cozy mysteries often see the amateur sleuths in their favorite books as being "safe" no matter the circumstances. The story starts out in the quaint small town with familiar fun characters, when a sinister presence is introduced, turning things briefly into a nightmare for the main character.
The main characters are put into an interesting situation when Lindsey's stalker is murdered. In this case, a lot of people are better off when Aaron Grady is murdered. The possibility that Lindsey must look for possible suspects among people who have been victimized by Grady is a tragic prospect, but it needs to be done in order to throw suspicion off her fiancée and herself. I like how Jenn McKinlay gives a realistic look at how some men in power react to stalking situations. Lindsey struggles to be taken seriously by men in the community she has known for years, and who should believe her. Trying to find out who killed Grady means digging into his past and discovering the twisted and tangled things in his background.
WORD TO THE WISE is heart-stopping and a mix of thrills and classic cozy mystery staples. I love how Lindsey's friends, family, and co-workers act as fierce protectors and give her the support she needs, as she's initially threatened and later as she's hunting down clues. I look forward to Jenn McKinlay's next book – whether it's a cozy mystery or one of her contemporary romances.
SUMMARY
It's no-holds-barred murder, in the latest page-turning Library Lover's Mystery from the New York Times bestselling author of Hitting the Books.

Lindsey Norris is finally getting married to the man of her dreams--but it's not all roses for Briar Creek's beloved library director, as gardening enthusiast and town newcomer Aaron Grady gives the term "book lover" a whole new meaning. Inappropriate looks and unwelcome late-night visits to Lindsey's house have everyone from the crafternooners to Lindsey's fiancé, Sully, on edge.

When Grady's dead body is found staged outside the library and all the clues point to Sully, Lindsey knows it's up to her to dig through the hidden chapters of Grady's previous life to find the real culprit and clear Sully's name. But becoming a thorn in the killer's side is not without its consequences, and the closer Lindsey gets to the truth, the more determined the murderer is to make her just a footnote.
---
What do you think about this review?
Comments
No comments posted.

Registered users may leave comments.
Log in or register now!