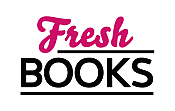 Finish off the year with great December reads
"When Love is divine..."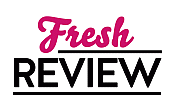 Reviewed by Svetlana Libenson
Posted September 5, 2019

One of the most recognizable names of Holocaust and WWII is Anne Frank, a young German-Jewish girl who wrote an enduring diary that the whole world knows by now; a diary full of candor, deep thoughts, and intelligence that far surpasses her tender age. Sadly, Anne Frank perished in a concentration camp in February of 1945 at the tender age of fifteen.
Prior to Anne Frank, another girl, Renia Spiegel, a fifteen-year-old Polish-Jewish girl began writing a diary in 1939 that was similar to Anne Frank's, and just like Anne Frank, Renia Spiegel passed away in July of 1942 at the age of eighteen (around the time that Anne Frank began her diary in the same year.) While Anne Frank's diary was rife with politics, history as well as her introspective thoughts, RENIA'S DIARY was full love and relationships towards her boyfriend Zygus and poetry that matured as Renia grew up. There is a deep and raw energy bound in the pages that is sure to appeal to readers who love YA because Renia Spiegel writes of a world that is all too familiar to teenagers.
While the diaries are different, they strongly complement one another, and I would like to think that in the future RENIA'S DIARYwill become as well known as The Diary of Anne Frank, and that Renia Spiegel will become a household name.
For readers who are interested in deeply personal WWII non-fiction as well as for poetry fans, RENIA'S DIARY by Renia Spiegel will be a perfect read for a day to contemplate the sadness of a young life being cut too soon.
SUMMARY
The long-hidden diary of a young Polish woman's life during the Holocaust, translated for the first time into English
Renia Spiegel was born in 1924 to an upper-middle class Jewish family living in southeastern Poland, near what was at that time the border with Romania. At the start of 1939 Renia began a diary. "I just want a friend. I want somebody to talk to about my everyday worries and joys. Somebody who would feel what I feel, who would believe me, who would never reveal my secrets. A human being can never be such a friend and that's why I have decided to look for a confidant in the form of a diary." And so begins an extraordinary document of an adolescent girl's hopes and dreams. By the fall of 1939, Renia and her younger sister Elizabeth (née Ariana) were staying with their grandparents in Przemysl, a city in the south, just as the German and Soviet armies invaded Poland. Cut off from their mother, who was in Warsaw, Renia and her family were plunged into war.
Like Anne Frank, Renia's diary became a record of her daily life as the Nazis spread throughout Europe. Renia writes of her mundane school life, her daily drama with best friends, falling in love with her boyfriend Zygmund, as well as the agony of missing her mother, separated by bombs and invading armies. Renia had aspirations to be a writer, and the diary is filled with her poignant and thoughtful poetry. When she was forced into the city's ghetto with the other Jews, Zygmund is able to smuggle her out to hide with his parents, taking Renia out of the ghetto, but not, ultimately to safety. The diary ends in July 1942, completed by Zygmund, after Renia is murdered by the Gestapo.
Renia's Diary has been translated from the original Polish, and includes a preface, afterword, and notes by her surviving sister, Elizabeth Bellak. An extraordinary historical document, Renia Spiegel survives through the beauty of her words and the efforts of those who loved her and preserved her legacy.
---
What do you think about this review?
Comments
1 comment posted.
good
(Seoexpert12 Latymattress 2:59am September 7)
Registered users may leave comments.
Log in or register now!