"Together they must face the odds and win"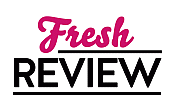 Reviewed by Annetta Sweetko
Posted August 22, 2019

Julija Brennan is on a mission to save the Carpathian people from a book that could destroy not only them but the whole world. She had broken free from her evil, abusive family, but now it is even worse as they see her as the enemy. She wonders if her whole life was just one DARK ILLUSION, and no happiness can come her way.
Isai Florea is an ancient Carpathian, who had been locked away in a monastery, but after some hope of finding lifemates was offered to these honorable men, they have come to the United States. While searching for his brother and the book of spells his brother had taken, he is thrilled to find his lifemate, but despite the truth, Julija rebels against what she only understands as being controlled. Can these two who are meant to be together find a way to co-exist? Can an ancient who is set in his ways learn to be with a modern, but tortured half mage/half Carpathian woman with a family that doesn't want to let her go?
At first, when I began to read DARK ILLUSION, Isai's attitude toward Julija was a little unsettling. Without knowing why she didn't want to be his lifemate, he immediately became dismissive. As I continued to read, I could he was protecting himself. He had no way of knowing why she felt the way she did. However, once he got to know her and learned of her background and horrible family, he began to explain the Carpathian ways to her. They are in a race to save their people, (for Julija soon realizes she is also a true Carpathian) from the evil who are fast on their trail. There is also another after her that Julija fears most of all, a man her father had allowed to torture and abuse her, as they tried to get her to join their dark path.
Helping them, or adding to Isai's chagrin, is a pride of Shadow Cats. They had been bred and tortured by her brothers to be killers with no thought to the amazing cats they are. Julija tried to help them when she could by healing and feeding them in secret as she hated to see them suffer. They soon become a little family and much like Ivory's wolves were to her they became "tattoos" Isai can wear.
DARK ILLUSION is a journey of learning, understanding, working together, and finding out what love really is as this couple races to destroy an unimaginable evil. DARK ILLUSION is, as usual, an amazing read, and though it did begin a little shaky for me personally, I was soon swallowed up by the action, steamy and sweet romance, and enjoyed the moments of lightness that warded off a little of the darkness that was a large part of the story. But, as all fans know, author Christine Feehan knows how to please her readers and give us a HEA, despite all attempts to thwart it.
SUMMARY
A mage and a warrior must see beyond their facades and embrace the bond that links their souls in this powerful Carpathian novel from #1 New York Times bestselling author Christine Feehan.
At any other time, Julija Brennan would find solace in the quiet of the Sierra Mountains, but now the mage is in the race of her life. Having broken free from her controlling family, Julija's attempt to warn the Carpathians of the coming threat has failed and put a target on her back—and those who are hunting her are close behind.…
After centuries locked away in a monastery in the Carpathian Mountains, Isai Florea can't believe he's finally found his lifemate—the missing half of his soul. The second he sees Julija, his world blazes with color. But despite their explosive connection, Julija rebels against what she sees as Isai's intent to control her and rejects the bond that would prevent him from becoming a monster.
As their unfulfilled bond continues to call to them both, Julija and Isai aim to complete the task that brought them together. They are used to facing danger alone, but now the mage and the ancient warrior must learn how to rely on each other in order to stop a plot that threatens all Carpathians.…
---
What do you think about this review?
Comments
No comments posted.

Registered users may leave comments.
Log in or register now!