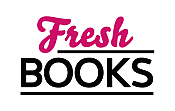 Sweet Romance + Thrilling Intrigue = February Best Reads
"Suspenseful, heart-racing, tension filled read"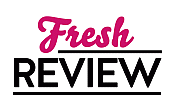 Reviewed by Annetta Sweetko
Posted August 22, 2019

Evelyn Talbot had been tortured and left for dead by her boyfriend when she was only 16. He would go on to become a serial killer, and she would study killers. Since that day, now Dr. Talbot has tried to understand the psychotic mind by studying the criminally insane. To understand why this happened to her and so many others, she wants to know why people do these cruel, sick things to others? Is it simply some kind of BLIND SPOT in their brain?
Her long ago tormentor is finally behind bars, and she works at her hospital, Hanover House for psychotic criminals (a not really appreciated hospital in the small town in Alaska). Evelyn finally gets to have a personal life. She and her lover/fiance, Amarok, are going to be parents and trying to plan a wedding. After all, she has been through; you would think that the fates would be kinder. No, because now Amarok, the leading member of the police force of Hilltop, Alaska, is searching for his very pregnant, very missing fiancee.
BLIND SPOT is an edgy, romantic thriller that will have you holding your breath; all the while amazed at the imagination of author Brenda Novak. If you have read the series, you are familiar with Evelyn and Amarok, and if you are like many fans you have been rooting for their happily ever after. BLINDSPOT might be that HEA but the twists and turns to get there are mind-boggling.
The way Ms. Novak presents her insane criminal characters gives readers a few head shakes and has them on the edge of their seat. I kept wondering how it was possible for these men to con supposedly aware people into doing things for them. In BLIND SPOT we have someone helping Evelyn's kidnapper by getting him cell phones, drugs, freedom. This just confounds the minds of readers, but it does add to the many depths of emotions that the reader will be pulled through.
I would love to say more, but I believe it is best to keep the suspense in the naming of the kidnapper; the ends that Amarok will go to to find Evelyn; and the fear, worry and determination Evelyn deals with to keep herself and her baby alive. BLIND SPOT is book number four in Ms. Novak's Dr. Evelyn Talbot series, but it can be read alone. However, if you love BLIND SPOT as I suspect you will, go ahead and get your hands on all the others as well and enjoy the whole astonishing series.
SUMMARY
New York Times bestseller Brenda Novak's Evelyn Talbot series returns, with a heavily pregnant Evelyn being held hostage.

SOMETIMES THE DARKEST DEEDS

With her tortured past finally behind her—and her tormentor behind bars—Evelyn Talbot, a psychiatrist who studies psychopaths at Hanover House, is looking forward to the future. She's about to have a baby and marry her longtime love, Amarok, the only police presence in the tiny town of Hilltop, Alaska. But only weeks before the wedding, she's snatched from her own driveway. Terrified and confused, she can only guess at who's taken her captive...and why.

HAPPEN IN BROAD DAYLIGHT

Struggling to survive in a tiny, airless cell, Evelyn knows that Amarok will rely on his instincts—and his knowledge of the psychopaths she's studied—to find her. But she also knows he won't have much to go on, a point that becomes even more alarming when her captor reveals a clue to the mastermind behind her abduction. Not only does she know him, she knows he has a particularly gruesome method of disabling his victims. So unless she manages to escape, neither she nor her baby will survive this new nightmare …
---
What do you think about this review?
Comments
No comments posted.

Registered users may leave comments.
Log in or register now!