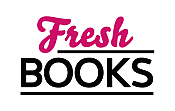 Sweet Romance + Thrilling Intrigue = February Best Reads
"A double delight for mystery lovers"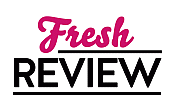 Reviewed by Annetta Sweetko
Posted August 22, 2019

TANGLED THREAT & SUSPICIOUS are two books by the amazing author Heather Graham in one. Both are intriguing, interesting, and just flat out keeps you reading.
TANGLED THREAT begins 12 years earlier when Maura Antrim and Brock McGovern were teenagers working in a resort together where tales of a long-ago hanging are part of the mystique. Unfortunately, when a modern-day woman is found hanging in the same tree, the world around these young lovers falls apart. Brock is arrested, and Maura is hustled off by worried parents, who unknown to the couple keep all messages from Brock, after his release, from their daughter. Now two women are missing from that same area and Brock, an F.B.I. agent, is there to find answers. What he finds is Maura, and the hope that what they felt as kids can be reignited into something lasting.
TANGLED THREATS is a really twisted book. Of course, I mean that in the best of ways, the romance between this couple is sweet and their moments together a nice break from the lies, deceit and twists that fill the pages. Wonderful read and one that if you play detective as I do, you will probably fail, just as I did. This author is a master at playing with her readers and having them enjoy it.
SUSPICIOUS brings us to a small town in the Florida Everglades where Lorena Fortier is trying to find out who killed her father. Quickly, she knows she is over her head, and cop Jesse Crane is part of her problem. He is amazing and irritating all at once, and he knows there is something amiss about Ms. Fortier. When the danger takes another victim, they have to work together but will their hearts survive? Will they?
SUSPICIOUS while an amazing read and very descriptive as all Ms. Graham's books are when it comes to feeling as if you are in the midst of this world, it was also a bit far-fetched. Well, at least I hope it is as it deals with genetics and very, very large gators. Jesse is a cop and a part of the world he polices as he is a Native American belonging to the people of the area. He is SUSPICIOUS of Lorena and with good reason as he finds out what she is doing in a place - working a job he knows doesn't fit her. Lorena gets a job at a gator farm with shows and educational tours that the visitors enjoy, but she worries that evil will soon overshadow this simple world. This is a good mystery, filled with interesting, diverse people in world few of us will ever be involved in, with just the right hit of steamy romance between Jesse and Lorena.
TANGLED THREATS & SUSPICIOUS will have you glued to the pages until the very end and leave you wondering just how this author came up with this plot. Without a doubt, there is a happily ever after for all but the bad guys and that is how it should be.
SUMMARY
New York Times bestselling author Heather Graham brings her unique brand of suspense to Harlequin Intrigue with two thrilling stories of love and danger in one book!

TANGLED THREAT

A body hanging from the infamous History Tree had unraveled their teenage love. Now, twelve years later, Maura Antrim is again tangled up with Brock McGovern, and they're back where that devastating murder occurred. With two women missing, and Brock now an FBI agent, Maura is determined to help. Together they'll have to confront a threat that never died, and see if their passion has withstood the test of time.

SUSPICIOUS

Big-city lawyer Lorena Fortier's suspicions about her father's death have brought her to a small town nestled in the Everglades. But when a killer claims more victims, Lorena knows she's in over her head. Hardened cop Jesse Crane only complicates matters. As they face danger more menacing than any they had ever imagined, Lorena needs to put her life in Jesse's hands. Can she do the same with her heart?
---
What do you think about this review?
Comments
No comments posted.

Registered users may leave comments.
Log in or register now!