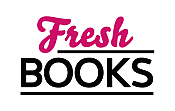 Sweet Romance + Thrilling Intrigue = February Best Reads
"Sharing Dirty Laundry can be deadly...."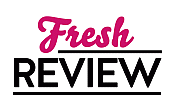 Reviewed by Debbie Wiley
Posted August 22, 2019

PTA President Sandra Wallage is delivering her first major speech to the South Portland High School PTA when the local gossip website, Dirty Laundry, posts a new scandalous headline. This headline makes allegations about Sandra's husband, a current United States Senator. Meanwhile, private investigator, Maya Kendrick, tracks down the owner of the nasty site. There's just one problem. . . the owner of the website is now dead. The death is ruled a suicide, but Maya has doubts. Maya already has an investigative partner, but Frances is pregnant. Sandra wants to help, but is Maya willing to train her?
MURDER AT THE PTA is the first book in the Maya and Sandra Mystery series. The series names gives away the fact that Maya and Sandra will be working together in some capacity, but it's still entertaining to watch how their relationship changes. Some of Sandra's earliest efforts to get involved in sleuthing are just downright hilarious although Lee Hollis does a great job at not making Sandra a laughingstock. In fact, Sandra's earnestness and determination actually make her more likable than any of the other characters as the reader wants her to succeed.
Lee Hollis keeps readers guessing with the rest of the story, however. The twists and turns in MURDER AT THE PTA keep the reader on his or her toes, wondering what will happen next. Lee Hollis crafts a cozy mystery that is entertaining, filled with realistic characters and one heck of a murder mystery. If you like cozy mysteries, don't hesitate to give MURDER AT THE PTA a try.
SUMMARY
First in a new series!

Someone is trying to turn Portland High into a school for scandal with a gossipy website called Dirty Laundry. The latest target of ruinous rumors is newly elected PTA president Sandra Wallage. After a heated meeting with outraged parents, Sandra runs into fellow school mom and private investigator Maya Kendrick, who's discovered the person behind the website. But when the women storm into the venomous gossip columnist's office they find a lifeless body--along with a confession.

Although the police rule the death a suicide, Maya suspects an injured party hung the Dirty Laundry creator out to dry. Maya already has a PI partner--but she's pregnant, and sonograms and stakeouts tend to conflict. So when Sandra volunteers for a crash course in sleuthing, Maya accepts the help. But as these unlikely partners study the clues, a killer plans to teach them a lesson . . .
---
What do you think about this review?
Comments
No comments posted.

Registered users may leave comments.
Log in or register now!