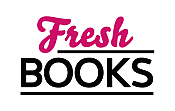 Finish off the year with great December reads
"Can House Baylor survive when the moratorium runs out?"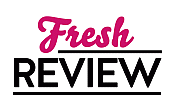 Reviewed by Debbie Wiley
Posted August 22, 2019

Time is running out on the moratorium against attacking the newly formed House Baylor. As Head of Household and Prime, Catalina Baylor has her hands full just trying to keep their investigation agency financially afloat. However, she's not about to turn down Prime Augustine Montgomery's request to rescue a 15-year-old boy from a rooftop. After all, it's easily within her power to assist. However, things get tricky after that when the boy's sister, Runa Etterson, asks for her assistance in investigating a murder. Augustine advises Catalina to refuse the case, but Runa once helped the Baylor family and Catalina intends to repay the favor. Meanwhile, sexy Alessandro Sagredo keeps popping up at the most inopportune times. Can Catalina trust him? And can she uncover what is really going on surrounding the murder or will it cost her everything, including her life?
SAPPHIRE FLAMES is the fourth book in the Hidden Legacy series. While any urban fantasy book is best appreciated in the context of the series as a whole, SAPPHIRE FLAMES switches narrators from the first two books so that we are focused on Catalina rather than her sister, Nevada. Because of this, SAPPHIRE FLAMES can be read on its own merits although it would help to read the prior book, a novella called DIAMOND FIRE, in order to get a better understanding of the characters and some of the back story.
I love Catalina's spunkiness! She's nervous about her new role as Head of Household, but she's determined to do the right thing, no matter the personal cost. I particularly like that she won't turn her back on Runa (see DIAMOND FIRE for how Runa helped the Baylor family) even after she's advised to walk away from the case. Her childhood crush on Alessandro is cute and it's going to be interesting to watch their mutual attraction from afar turn into something else. Alessandro is still a bit of a mystery, even now after SAPPHIRE FLAMES has concluded, and I can't wait for Ilona Andrews to reveal the rest of his secrets.
SAPPHIRE FLAMES has it all- stellar character development, phenomenal world-building, and one heck of a storyline that keeps the reader engaged and on the edge of his or her seat. If you love urban fantasy, what are you waiting for? Illona Andrews and SAPPHIRE FLAMES are a must-read!
SUMMARY
From #1 New York Times bestselling author Ilona Andrew comes an enthralling new series set in the Hidden Legacy world, where magic means power, and family bloodlines are the new currency of society…
In a world where magic is the key to power and wealth, Catalina Baylor is a Prime, the highest rank of magic user, and the Head of her House. Catalina has always been afraid to use her unique powers, but when her friend's mother and sister are murdered, Catalina risks her reputation and safety to unravel the mystery.
But behind the scenes powerful forces are at work, and one of them is Alessandro Sagredo, the Italian Prime who was once Catalina's teenage crush. Dangerous and unpredictable, Alessandro's true motives are unclear, but he's drawn to Catalina like a moth to a flame. To help her friend, Catalina must test the limits of her extraordinary powers, but doing so may cost her both her House–and her heart.
---
What do you think about this review?
Comments
No comments posted.

Registered users may leave comments.
Log in or register now!