"Vigilante justice superoheroine is no match for NYC's futuristic finest"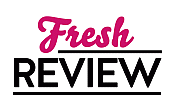 Reviewed by Make Kay
Posted August 22, 2019

Romance Suspense | Suspense | Science Fiction Romance
I can't believe VENDETTA IN DEATH is already book #49 in the In Death futuristic mystery series by the fantabulous Nora Roberts. Wow. This series reeled me firmly in with book 1 and has not let up since. Eve Dallas is a hard-nosed homicide lieutenant who stands firmly for justice. I adore Eve and her prickly self. She's got a heart of gold but that heart is well guarded except for those she has let through her well-constructed emotional barriers. Part of the beauty of Eve has been watching her emotionally mature as the series progresses. Eve's husband is the uber-rich Roarke, a businessman who seems to own half of the properties in existence both on and off-planet. Their interactions are so supportive and nurturing- it's a true joy to read about. I do find it weird that Roarke so readily gives up his own time, which has got to be at an absolute premium given his massive business empire, just to help Eve interview suspects and do investigative work. But I shrug it off in the interests of letting the stories flow on.
The In Death series has a whole host of comfortably quirky characters that I have grown to love over time. For such an insular character at the beginning of the series, Eve's circle of friends and created family has gotten gloriously large. The interactions between Eve and her homicide partner Delia Peabody are always full of camaraderie and often wry wit. Eve's disdain for the societal conventions of the year 2069 and for modern sensibilities is always good for a laugh.
Eve Dallas catches the case of a vigilante calling herself Lady Justice. The superheroine Lady Justice is taking down misogynistic pigs around the city of New York who have behaved badly towards the women in their lives. I actually cheered for the first murder, as the dude so deserved it! The killer quickly escalates, however, and it's harder to get behind her in the ensuing murders. Robb continues her recent habit of showing us fairly early in the book who he killer really is, so that we can watch opening from both the killer's side as well as the cops' side as the chase goes on. I kind of enjoy not having to pick my way through the red herrings in these mysteries, it's a fun way to do it!
Readers new to Robb's In Death near-future murder mystery series will be able to jump right in with VENDETTA IN DEATH. Long term Eve Dallas fans will find plenty of swoony Roarke and Eve moments and a pleasing hunt for a vengeful serial killer. Robb's VENDETTA IN DEATH provides just the right mix of suspense, humor, and emotion to keep the reader glued to the book until the last captivating page.
SUMMARY
The predator becomes the prey in the newest thriller in the #1 New York Times bestselling series featuring homicide detective Eve Dallas.
She calls herself Lady Justice. And once she has chosen a man as her target, she turns herself into a tall blonde or a curvaceous redhead, makes herself as alluring and seductive as possible to them. Once they are in her grasp, they are powerless.
The first victim is wealthy businessman Nigel McEnroy. His company's human resources department has already paid out settlements to a couple of his young victims—but they don't know that his crimes go far beyond workplace harassment. Lady Justice knows. And in one shocking night of brutality, she makes him pay a much steeper price.
Now Eve Dallas and her husband, Roarke, are combing through the evidence of McEnroy's secret life. His compulsive need to record his misdeeds provides them with a wide range of suspects, but the true identity of Lady Justice remains elusive. It's a challenging case, made even more difficult by McEnroy's widow, who reacts to the investigation with fury, denial, and threats. Meanwhile, Lady Justice's criminal crusade is escalating rapidly, and if Eve can't stop this vigilante, there's no telling how much blood may be spilled…
---
What do you think about this review?
Comments
No comments posted.

Registered users may leave comments.
Log in or register now!