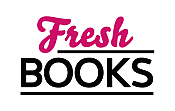 Sweet Romance + Thrilling Intrigue = February Best Reads
"Life in the late 1800s for a Lakota girl"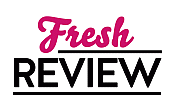 Reviewed by Clare O'Beara
Posted August 22, 2019

Childrens | Young Adult Historical
With simple illustrations by Andrew Bosley, this historical fiction book set in North Dakota tells of Red Dove, a young Lakota girl. With mixed ancestry, our heroine learns to hunt turkeys with a bow and arrow although most girls don't. Winter is approaching when the family is told the US government wants to send them to a reservation.
RED DOVE, LISTEN TO THE WIND recalls a distant, sadder time, when the native people had no rights and no voice. The buffalo they used to hunt have all been killed off to remove their food supply and make room for farmers with domestic stock. Their life was not easy – women grew old early – but now it is even harder. Falling Bird tells her daughter that her white father has abandoned them. They try to trade in the white man's settlement, but nobody respects them or their wares. Eventually, Red Dove is forced to be educated. As the months pass, we see a mission boarding school on the reservation, run by nuns, and hear of the terrible tragedies occurring around the countryside, including at Wounded Knee. This story is a good way to introduce young readers to the Native point of view and to the history of the late 1800s. As one girl struggles to find her identity and survive a turbulent era, we absorb her way of life, words for the seasons, and more.
I enjoyed RED DOVE, LISTEN TO THE WIND by Sonia Antaki, who is from Swiss, Lebanese, and British ancestry and came to live in the US as a child. This is an excellently told tale with absorbing situations and a plucky heroine. Boys and girls equally would enjoy the read.
SUMMARY
Abandoned by her white father, thirteen-year-old Red Dove faces another lean winter with her Lakota family on the Great Plains. Willful and proud, she is presented with a stark choice: leave her people to live in the white world, or stay and watch them starve. Red Dove begins a journey to find her place in the world and discovers that her greatest power comes from within herself.
---
What do you think about this review?
Comments
No comments posted.

Registered users may leave comments.
Log in or register now!