"What really happened in the days after her husband's murder?"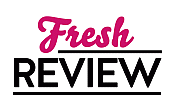 Reviewed by Teresa Cross
Posted August 18, 2019

Mystery | Thriller Psychological
Lisa Unger did an amazing job on her latest novel, UNDER MY SKIN! It's a thriller that is shocking beyond belief. I enjoy reading this psychological suspense novel that stuck with me days after finishing it. When it comes to reading novels about nightmares you never know what the outcome will be. Unger's story certainly had me filled with anticipation about what was really happening with the main character, Poppy, and the murder of her husband.
A year later and Poppy is still having dreams about her husband's murder. He went for a run one morning in Manhattan's Riverside Park and never comes back. He is found brutally murdered. After his murder, Poppy disappears for a few days and shows up in a red sexy dress, very confused and unable to recall what had happened during that time. Her husband's murder remains a mystery and she is haunted by those days after. Can she trust any of her memories? Feeling as though someone is following her, Poppy is left feeling more confused than before and the dreams seem to unlock some of the confusion. But what can she trust? Who can she trust?
If you love psychological thrillers, then UNDER MY SKIN by Lisa Unger is one that you must pick up. This is an author that I would love to read more novels from. Full of suspense, there's a twist at the end you won't see coming - which is exactly what I love about reading thrillers. Unger has a gift of doing precisely that!
SUMMARY
From New York Times bestselling author and master of suspense Lisa Unger comes an addictive psychological thriller about a woman on the hunt for her husband's killer.

What if the nightmares are actually memories?

It's been a year since Poppy's husband, Jack, was brutally murdered during his morning run through Manhattan's Riverside Park. In the immediate aftermath, Poppy spiraled into an oblivion of grief, disappearing for several days only to turn up ragged and confused wearing a tight red dress she didn't recognize. What happened to Poppy during those lost days? And more importantly, what happened to Jack?

The case was never solved, and Poppy has finally begun to move on. But those lost days have never stopped haunting her. Poppy starts having nightmares and blackouts, there are periods of time she can't remember, and she's unable to tell the difference between what is real and what she's imagining. When she begins to sense that someone is following her, Poppy is plunged into a game of cat and mouse, determined to unravel the mystery around her husband's death. But can she handle the truth about what really happened?
---
What do you think about this review?
Comments
No comments posted.

Registered users may leave comments.
Log in or register now!