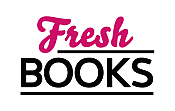 New Year, Great Reads for January
"Intriguing paranormal cozy"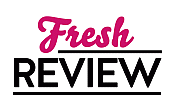 Reviewed by Debbie Wiley
Posted August 12, 2019

Mystery Cozy | Paranormal Mystery
Charlene Morris is excited about her move to Salem where she intends to open a bed and breakfast. Chicago is full of memories of her husband's tragic death, as well as the overpowering, albeit the well-meaning, presence of her parents. She has a practical business plan and an eye for elegance that should make her B&B a success in such a touristy town. What Charlene didn't count on, however, is the ghostly presence of Dr. Jack Strathmore. Jack insists his untimely death was not accidental, and he wants Charlene's help to uncover the murderer.
I love the setting! Salem, Massachusetts is the ideal location for a paranormal cozy mystery, and a ghost fits in perfectly! I like how Traci Wilton handles the ghostly aspects of the story line, giving us a good sense of the parameters of Jack's presence and abilities. However, Jack himself was a bit of a mixed bag for me. At times, he's very caring and protective of Charlene, but at other times his rapid switch to anger bothered me. There also appears to be a love triangle developing between Charlene, Jack, and Detective Sam Holden. Considering that Charlene's husband died a mere eighteen months ago, a lot will depend on how Traci Wilton handles this scenario in future books.
MRS. MORRIS AND THE GHOST is the first book in A Salem B&B Mystery series. Traci Wilton pens an intriguing, although slightly uneven, paranormal cozy mystery. I like that Traci Wilton is taking some chances with the story line, and I'm curious to see where the next installment in A Salem B&B Mystery series takes us!
SUMMARY
A grieving young widow, Charlene needed a new start—so she bought a historic mansion, sight unseen, and drove from Chicago to New England to start turning it into a bed-and-breakfast. On her first night in the house, she awakens to find a handsome man with startling blue eyes in her bedroom. Terror turns to utter disbelief when he politely introduces himself as Jack Strathmore—and explains that he used to live here—when he was alive. He firmly believes that someone pushed him down the stairs three years ago, and he won't be able to leave until someone figures out who. If Charlene wants to get her business up and running in time for the Halloween tourist rush, and get this haunting houseguest out of the way, she'll have to investigate. Though truth be told, this ghost is starting to grow on her . . .
---
What do you think about this review?
Comments
No comments posted.

Registered users may leave comments.
Log in or register now!