"He finds a reason for living but can he keep her safe"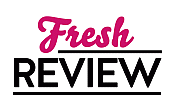 Reviewed by Annetta Sweetko
Posted August 11, 2019

Romance Historical | Romance Paranormal
Roan Cabrera is a centuries-old vampire who is weary of his existence. The only pleasure he gets is when he visits a hospital where he helps those who are near death pass without pain by reliving their most cherished memories. Even that might not be enough for him to want to HOLD BACK THE DAWN until he visits another person dying and he just can't let it happen.
Kathryn Winterbourne escapes to London from her cruel and brutal stepfather only to be struck by a carriage and nearly loses her life. The man who saves her and takes her home with him had found he was unable to let her die. Soon, Roan, though still enamored with his Kathryn, finds he has placed her in danger as an old enemy wants everything that Roan has. And Kathryn most especially is what the man wants.
HOLD BACK THE DAWN is a fascinating look at vampires in a historical setting with carriages and balls and soirees. Author Amanda Ashley gives her readers the perfect setting with just enough historical information that takes us back and enough emotions that make us want to laugh or cry - and maybe both at the same time. Roan is an alluring, dark vampire who was turned against his will and had to fend for himself, but with the gift, he has of going into peoples minds and letting them relive a memory that they can savor in their last moments has kept him from going rogue. One who was once a friend became very jealous of him, and that is an unexpected danger for Kathryn. It was interesting that she doesn't immediately fall for Roan, though she did find him intriguing and mysterious, and makes him work for her affection. Once she knows who and what he is and gets over her shock, you can watch her fall for him wholeheartedly.
The enemy, her mother, stepfather and a young woman who wants to claim Roan as her own, all play a part in this storyline as we follow from the uncertainties of Kathryn's new reality to the fear and worries of the new one that is forced upon her. Fear no though as it is not Roan who scares her but the enemy.
The danger, intrigue, mix of historical touches along with the vampire lore will keep readers glued to the pages of HOLD BACK THE DAWN. This is another winner by Ms. Ashley and one I recommend wholeheartedly.
SUMMARY
London's diversions hold no charm for Roan Cabrera. Despite his reputation as a scoundrel, he's in high demand among the city's most eligible young women. And though their blood can quench his undying thirst, none of them can fill the emptiness in his centuries-old soul. He finds solace only in easing the pain of those near death—by helping them relive their most cherished memories …

The last thing Kathryn Winterbourne remembers is being struck by a carriage. When she awakens in a luxurious bed, she feels like she must have died and gone to heaven. But the man who has saved her is no angel. With his penetrating eyes, the darkly handsome Roan looks more like the devil himself. And when Kathryn is confronted with the truth about her mysterious hero, she'll have to decide whether to shutter her heart against him—or give in to the thrill of his love …
Excerpt
A thought carried them to the sofa before the fireplace. Sitting, he cradled her on his lap, his arm at her waist, his hand lightly stroking her back as he lowered his head and pressed his lips to hers. Heat suffused her. Heat that had nothing to do with the flames that sprang to life as if my magic in the hearth and everything to do with being so close to him. His mouth moved over hers, teasing, tasting, testing. She clung to him, her arms around his neck, wanting to be closer. To be a part of him. To have him be a part of her.
"Kathryn." He whispered her name against her lips. "Do you know how much I want you? How easy it would be for me to take you?"
"Then do it."
He drew back, his eyes burning into hers. "Be careful, Kathryn. You're treading on dangerous ground."
His warning sent a sudden chill down her spine, a stark reminder that Roan Cabrera was no ordinary man.
But she made no move to get up.
"Kathryn, you're playing with fire."
"You won't hurt me."
"Won't I?"
She shook her head, her fingertips caressing his nape. "I trust you."
"Foolish little girl."
"I'm not a little girl."
He groaned low in his throat. She most definitely wasn't a little girl. The warmth of her breasts penetrated his shirt. Her kisses were more tempting than the blood he craved, her touch more welcome and inviting than that of any other woman he had ever known. And he had known many.
"Kathryn, do you know what you're asking?"
"For you to love me."
"I do love you. But if I make love to you, that will change everything."
Lifting her from his lap, he lowered her onto the sofa. Rising, he gazed down at her. "Think about it tomorrow, about what it will mean, sharing your life with a vampire. The secrets you'll have to keep, the lies you'll have to tell."
Bending down, he kissed her lightly. "I'll see you tomorrow night."
"Where are you going?"
"I have some thinking to do, too. And I need to feed."
---
What do you think about this review?
Comments
No comments posted.

Registered users may leave comments.
Log in or register now!