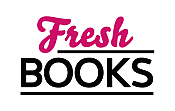 Finish off the year with great December reads
"RAY is a must-read for contemporary romance fans!"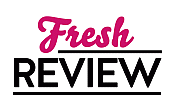 Reviewed by Miranda Owen
Posted August 9, 2019

Romance Western | Romance Erotica Sensual | Romance Contemporary
RAY is the seventh book in Jennifer Ashley's Riding Hard series. Drew Paresky and Ray Malory first meet when Drew accidentally bumps into him and gets Ray all dirty. Ray's gentlemanly behavior and general hotness have Drew giving him a second look. This may be my favorite book in this "Riding Hard" series. While it might not be "love at first sight," it's an instant attraction, and there's something that compels these two people to remain in each other's orbit. Drew is a hard-working and determined single mom, and Ray charms her with his support - both physical and emotional. In Drew, Ray sees a beautiful woman with substance. Stories like this one, in which the hero and heroine like each other from the beginning and work as a team throughout, are my favorite types of romances. The chemistry between this couple seems very natural, and they are very relaxed with each other.
Drew is on a deadline with a bit of a time crunch. In order to get her full inheritance, she must fix up her grandfather's dilapidated B&B and get it running. It's a tall order to fill, but she has help from her daughter Erika and a certain cowboy who's sweet on her. Jennifer Ashley gets just the right mix of sexy and sweet in RAY. This couple bonds as they work together making the renovations and digging into Drew's family history. The scenes with Ray, Drew, and Erika fitting into the pattern of a melded family are touching without coming across as being cheesy or too saccharine. Jennifer Ashley keeps it real with her characters and readers.
RAY is a must-read for contemporary romance fans. As is the case with her Shifters Unbound series, family is huge in Riding Hard – whether it's a biological one or a mix of blood relations and friends. Although part of a series, I believe that RAY works as a standalone novel as well. This book should appeal, not only to Jennifer Ashley fans like me, but readers who enjoy stories about small towns, cowboys, and nice guy heroes. As always, I eagerly await Jennifer Ashley's next book.
Learn more about Ray
SUMMARY
Drew Paresky runs smack into a large cowboy at the hardware store where she's buying supplies in her desperate attempt to restore the most derelict B&B in the world. To her surprise, the cowboy, Ray Malory, apologizes to her and helps her haul the stuff home.

Drew isn't from Riverbend–at least, she's never been there, even if her grandfather owned the B&B he left her in his will. If she doesn't fix up the place and turn it around within the year, she'll lose not only the land but the money her grandfather left her.

Ray's help is a godsend, but Drew's not sure whether her growing attraction to him is wise. She'll fix up the B&B, inherit her money, and return to Chicago, where her life is. Drew can't afford to set down in roots in Riverbend, Texas, and she certainly can't afford to lose her heart. Can she?
---
What do you think about this review?
Comments
No comments posted.

Registered users may leave comments.
Log in or register now!