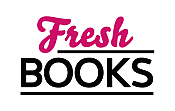 Start your holiday reads in November
"An emotional story of self-discovery and forgiveness."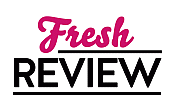 Reviewed by Danielle Dresser
Posted August 1, 2019

Cassie Hanwell has worked all her life to be the best firefighter in Austin until her estranged mother asks her to move to Boston to help her after she loses sight in one eye. She agrees to do so, only because her father thinks it is a good idea, and because of a recent incident at work, Cassie needs a change of pace and scenery. She's able to get a job at a station outside of Boston, but she's in for a shock - she's the only female firefighter at the station, and none of her new colleagues are all that thrilled about having her there. Instead of letting it get to her, Cassie decides she'll prove that she's the best: she'll do everything better, improve upon the station's dwindling resources, and make sure everyone knows she can be one of the guys…
Try as Cassie might, working at a new station is harder than she ever imagined. She misses her old team, can hardly believe how outdated everything is, and worst of all, the new rookie, Owen, makes her have feelings she's kept at bay for years. Her mom's health isn't exactly how she explained it, her new neighbor wants her to join a crochet club, and a mystery stalker at the station has made it clear Cassie isn't welcome. While her personal life heats up, nothing compares to a giant fire that requires all hands on deck… If she makes it out, will Cassie be able to handle what comes after?
THINGS YOU SAVE IN A FIRE by Katherine Center is an emotional story of self-discovery and forgiveness. After Cassie's mother leaves her and her father on Cassie's 16th birthday and another traumatic incident in Cassie's past, she has always kept people at arm's length. Cassie uses her job as something she can devote all of her time and energy to, even it means she has no social life, and rarely talks to anyone aside from her colleagues or dad. So when her mother all but begs her to come to Boston, she's reluctant but feels a sense of duty to do so. The obstacles Cassie faces at work are decidedly sexist - her male counterparts won't even swear in front of her - and she makes it a personal goal to go above and beyond all of their expectations. The day-to-day station operations are displayed wonderfully, and the scenes of Cassie and the other firefighters on the scene are action-packed. Cassie's romance with Owen, the rookie, is sweet and heartfelt, and they both have things in their lives that they have to overcome, and doing so together brings them closer. Cassie's relationship with her mother is fraught at the beginning, but Cassie slowly warms to their new connection. The plot of THINGS YOU SAVE IN A FIRE is at times predictable and there are some seemingly tacked on storylines at the very end, but everything comes to a nice conclusion, albeit very quickly. An enjoyable and well-written novel!
SUMMARY
From the New York Times bestselling author of How to Walk Away comes a stunning new novel about courage, hope, and learning to love against all odds.

Cassie Hanwell was born for emergencies. As one of the only female firefighters in her Texas firehouse, she's seen her fair share of them, and she's a total pro at other people's tragedies. But when her estranged and ailing mother asks her to give up her whole life and move to Boston, Cassie suddenly has an emergency of her own.

The tough, old-school Boston firehouse is as different from Cassie's old job as it could possibly be. Hazing, a lack of funding, and poor facilities mean that the firemen aren't exactly thrilled to have a "lady" on the crew--even one as competent and smart as Cassie. Except for the infatuation-inspiring rookie, who doesn't seem to mind having Cassie around. But she can't think about that. Because love is girly, and it's not her thing. And don't forget the advice her old captain gave her: Never date firefighters. Cassie can feel her resolve slipping...and it means risking it all--the only job she's ever loved, and the hero she's worked like hell to become.

Katherine Center's Things You Save in a Fire is a heartfelt and healing tour-de-force about the strength of vulnerability, the nourishing magic of forgiveness, and the life-changing power of defining courage, at last, for yourself.
---
What do you think about this review?
Comments
No comments posted.

Registered users may leave comments.
Log in or register now!