"An unforgettable romance that will have you rooting for this couple from start to finish!"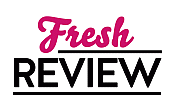 Reviewed by Miranda Owen
Posted August 1, 2019

Romance Contemporary | Romance Comedy
BETRAYING THE BILLIONAIRE is the first book in the "Abbott Sisters" series by Victoria Davies. Julian Worth is a billionaire looking for a well-connected bride. He thinks he's arranging to wed Lillian Abbott - heir to the Abbott financial empire. Unbeknownst to him, he's actually romancing Holly Abbott. Holly is masquerading as her sister while Lillian is MIA. The situation is a little convoluted but the genuine romance that develops between Julian and Holly is phenomenal.
Even though Julian is ostensibly the big bad billionaire, he is not the villain of this piece. Holly and Lillian's father is orchestrating everything and putting everybody in uncomfortable situations. If anything, Julian is the only person in BETRAYING THE BILLIONAIRE attempting to be direct and transparent. He's upfront about his reasons for wanting to marry Lillian Abbott and his business plans. Holly and Lillian are merely pawns for their father and find it difficult to extricate themselves from his plans. The surprising chemistry between Julian and Holly when they first meet is palpable, and the relationship that develops between them is extremely charming. Despite going by her sister's name, Holly lets Julian get to know her and vice versa. The way this couple falls in love is very organic with an equal amount of sexy and sweet moments. The tension builds as the two get closer emotionally, but the deception starts to unravel. I love how Victoria Davies ties things up at the end while still whetting the appetite of readers for the next book.
BETRAYING THE BILLIONAIRE is an unforgettable romance that will have you rooting for this couple from start to finish. I've been a Victoria Davies fan since reading her paranormal romance SEDUCING THE DEMON HUNTRESS, but now I'm eager to read more of her contemporary romances. I can't wait to read Lillian's story in the next installment in this "Abbott Sisters" series!
SUMMARY
Julian Worth isn't a man with time to spare. Ruling his billion-dollar empire with an iron fist, work is the true love of his life. Which is why when it comes to marriage, a strategic alliance matters more than love. Julian is more than ready to sign on for a little superficial dating and a marriage of convenience if it allows him to take his company to the next level. What he wasn't ready for was the woman who shows up as his prospective bride.

Holly Abbott has spent her whole life coming in second. Being born four minutes behind her twin sister has defined her life. But when her headstrong sister refuses to go along with their father's plan to marry her off into a cold business arrangement, Holly has to step up. Knowing the infamous Julian Worth will only entertain marrying the Abbott heir, Holly sets her identity aside to transform into her sister. It's an easy enough plan. A few dates with a man who isn't hers won't hurt anyone.

Except Julian is nothing like the ruthless tycoon she expected. Soon she's left to wonder, what will happen when her sister comes back and worse, how will she ever be able to give up a man who doesn't even know her real name?
---
What do you think about this review?
Comments
No comments posted.

Registered users may leave comments.
Log in or register now!