"Can Martha Rose solve a murder and help a foster child find a home?"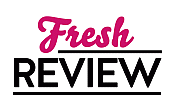 Reviewed by Debbie Wiley
Posted July 22, 2019

Martha Rose is relaxing at home while quilting when her neighbor's foster child, Poppy Halaby, shows up on her doorstep. Something is wrong with Sonia Spiegelman, and Martha immediately jumps in to help. Martha, along with her fellow quilters, hopes to locate a family member for Poppy to live with but there are complications. Not only is there a deep religious divide between the two sides of the family, but Poppy's parents were murdered, and Martha soon finds herself smack in the middle of things. Can Martha and her friends stay safe and help Poppy?
I love Martha's loyalty to her friends and neighbors! I have to admit that my faith in her wavered a bit as she struggled with her feelings about Crusher versus Arlo (see prior books for details) but her willingness to help others is steadfast. I also like that a social worker was included in the story line, albeit minimally, as Martha tries to help Poppy. My favorite scenes are when Martha shares her love of quilting with Poppy, as we get to see how quilting can bring people together.
Mary Marks gives us wonderful tips and insights into quilting. I love how we see the history and tradition of quilting through the eyes of the characters. It makes me wish I had a local quilting group with folks like Martha and Lucy Mondello to help me learn the skills necessary to attempt this beautiful artwork. Tips and tricks, as well as history, are cleverly interwoven into the story line and each book concludes with some information on quilting.
I love how Mary Marks incorporates Martha's Jewish faith into the story line as well. This knowledge is particularly helpful with the religious divide between Poppy's grandparents, as one side is devout Jewish while the other side is devout Muslim. The details of both religions are skillfully woven into the story line, particularly Martha's own religious observations.
KNOT ON HER LIFE is the seventh book in A Quilting Mystery series and can be read as a standalone. Mary Marks gives readers enough back story on the various characters in order to enjoy the story line. However, I'm not sure why anyone would want to miss a single book in this fabulous series! KNOT ON HER LIFE may be my favorite book yet, although I say this after each installment as A Quilting Mystery series only gets better and better with each new book. If you love cozy mysteries with spunky heroines, then KNOT ON HER LIFE and A Quilting Mystery series should be your next read!
SUMMARY
While quilter Martha Rose awaits the birth of her granddaughter, a neighborhood girl appears at her door with a mystery that can't be pinned down...
Martha's eager to finish the baby quilt she's making for her new granddaughter, but she scraps those plans when a young girl rings her doorbell begging for help. Poppy Halaby, the foster child of Martha's neighbor, is an orphan whose parents were murdered by a killer who was never caught. When Poppy's doting foster mom falls suspiciously ill, Martha is determined to keep the child safe. But she'll have to unravel more about Poppy's parents to stitch a broken family back together again--and prevent another crime cut from the same cloth...


---
What do you think about this review?
Comments
No comments posted.

Registered users may leave comments.
Log in or register now!