"Top-notch characters with a deeply moving story about love and family!"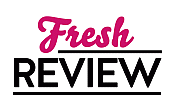 Reviewed by Miranda Owen
Posted July 7, 2019

SOMEONE TO HONOR is the sixth book in Mary Balogh's Westcott series. Each book in this Westcott series has characters who are at a crossroads in their lives, and SOMEONE TO HONOR is no exception. As a group, the quirky and tightknit Westcott family have undergone many life-altering changes over the past few years. As an illegitimate daughter in a prominent family, Abigail Westcott is in an unusual position. Abigail is struggling to figure out what direction she wants to take in life. At the same time, Lieutenant Colonel Gil Bennington, fellow soldier and friend to Abigail's brother Harry, is perfectly clear when it comes to his sense of purpose. First Gil intends to help Harry recuperate, and then he is prepared to do whatever it takes to get his daughter back with him. This is a great story for readers who enjoy the "marriage of convenience" and "enemies to lovers" romance tropes.
Upon first sight, Abigail and Gil have a misunderstanding when she mistakes him for a rude servant, and he doesn't do anything immediately to correct that impression. Consequently, there is an uncomfortable few days during which they have an inconvenient physical attraction, but don't particularly like each other. Things start to change when they both stay, after the rest of Harry's family leaves, to keep him company. Abigail sees that Gil is a better man than she initially supposes him to be, and Gil realizes that Abigail is not the cold society miss he supposes her to be. As they get to know each other a little better, and their opinion of each other starts to change, neither is completely outraged when Harry suggests they marry in order to help Gil get back his daughter from her grandparents. This story is told from alternating perspectives, and Mary Balogh tells a story with two wonderfully complex characters. Rather than be a passive participant in her life, Abigail is very clear about agreeing to this marriage as a way of actively changing her life and embarking on a new adventure of her choosing. Gil experiences a myriad of tumultuous emotions over the course of this story – yearning for his young child, guilt at possibly dragging Abigail into a marriage that might not be to her advantage, and loneliness with a smidge of envy and alarm when confronted with the large and extremely close Westcott family. I like how Mary Balogh gives insight into these two characters and shows how their relationship evolves as the book progresses.
SOMEONE TO HONOR has top-notch characters with a deeply moving story about love and family. This type of storytelling with characters whose stories suck you in is what makes a Mary Balogh novel so addictive. Harry Westcott was a very enjoyable and important supporting character in SOMEONE TO HONOR, and I eagerly await his story. I look forward to Mary Balogh's next Westcott book.
SUMMARY
Abigail Westcott's dreams for her future were lost when her father died and she discovered her parents were not legally married. But now, six years later, she enjoys the independence a life without expectation provides a wealthy single woman. Indeed, she's grown confident enough to scold the careless servant chopping wood outside without his shirt on in the proximity of ladies.
But the man is not a servant. He is Gilbert Bennington, the lieutenant colonel and superior officer who has escorted her wounded brother, Harry, home from the wars with Napoleon. Gil has come to help his friend and junior officer recover, and he doesn't take lightly to being condescended to--secretly because of his own humble beginnings.
If at first Gil and Abigail seem to embody what the other most despises, each will soon discover how wrong first impressions can be. For behind the appearances of the once- grand lady and the once-humble man are two people who share an understanding of what true honor means, and how only with it can one find love.
---
What do you think about this review?
Comments
1 comment posted.
Re: Top-notch characters with a deeply moving story about love and family!

I Am Ritu Sharma. I Am An Independent Mumbai Escort Girl.
I Deal In Mumbai Escorts Service. I Am Very Hot And Sexy.
Being A Mumbai Escort Girl I Have Five Years' Experience.
That's Why I Understand The Each Personal Needs Of My
Every Client. My Service Charge Is Low And Service Is
Super. You Can Avail My VIP Mumbai Escorts Service At
Your Home Or In Hotel. I Am Comfortable To Provide Mumbai
Escorts Service In Local And Outside Also. Visit
http://www.escortservicemumbai.net/ Call +91- 9OO4OO9481
(Sun Light 12:53pm July 8)
Registered users may leave comments.
Log in or register now!