"A 1920s mystery involving speakeasy drinking, drugs and murder!"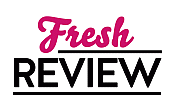 Reviewed by Audrey Lawrence
Posted July 5, 2019

Maddie Alwin is thrilled to be back at her new home in Santa Fe, New Mexico with its brilliant morning sunshine that makes the sky so blue. Now, refreshed after her long train trip, and away from the stifling social "duty" her mother and wealthy New York family expected of their Madeline Vaughn-Alwin, Maddie now looks forward to seeing her friends and painting in her garden studio. Still, her trip back to New York had given her the chance to buy some new stylish flapper dresses and she looks forward to wearing them. She is even considering getting her long dark hair bobbed. What would her mother think of that!
As a child growing up, Maddie loved New York, but when her beloved husband was killed in the Great War, her world darkened and she thought she would never overcome her sadness. It was the Santa Fe sunshine and the amazing contrasts in the landscape that pulled her out of her deep mourning and started her painting again.
Just when the world seems so bright, tragedy strikes. Tomas Anaya, Maddie's housekeeper's husband, has been found brutally beaten and murdered. They are shocked by his death and that his body was found behind a local speakeasy. What is the connection? The police do not seem to care. He is just another poor Pueblo. What can Maddie do?
SANTA FE MOURNING is an intriguing first novel in Amanda Allen's Santa Fe Revival Series, set in the roaring 1920s. Allen (aka Amanda McCabe) is an award-winning author who is very well known for her intriguing mystery stories. With her excellent background research work, Allen makes the charm of Santa Fe come to vivid life as Maddie moves between its fashionable night life and the growing art scene as well as revealing some of the dark side of poverty, prejudice, and the consumption of illegal drugs and alcohol. I particularly liked how some real people of that era are featured in the story. History fans will enjoy her Author's Note on this at the end of the novel.
Maddie is a very likable lead character: loyal to her friends and getting more comfortable thinking about herself as an artist in her own right. Anxious to help Juanita and her children, Maddie goes down the path to becoming a sleuth, making amateur mistakes yet with a painter's eye for details and observing what doesn't seem quite right in the picture.
SANTA FE MOURNING is a captivating cozy mystery with a touch of romance for zest. The large font in the hardcover edition also adds to making it easy to read as well as fast paced. Allen/McCabe fans, both new and existing, are sure to relish the humour and intrigue in SANTA FE MOURNING! Definitely looking forward to reading more in this new Santa Fe Revival series!
SUMMARY
Brilliant new heroine Maddie Vaughn-Alwin makes her daring debut, discovering that speakeasies conceal more than just liquor.
Madeline Vaughn-Alwin's picture-perfect life fades to gray when her childhood sweetheart perishes in the Great War. The aspiring painter leaves her wealthy New York family behind to travel across the country and start over in California. But when Maddie reaches Santa Fe, New Mexico, she halts her westward journey, certain she's found her new home amid the striking scenery and inspiring artistic community.
To help out around her new adobe cottage, Maddie hires the Anayas, a local Native American family. But when the father is found murdered outside a speakeasy, the police brush off the death as just another inebriated man finding trouble. Shocked and distraught, Maddie takes on the case herself. But as she investigates, she learns that the Anayas' home life was not what it seemed. And just as she's starting to see the bigger picture, the autopsy reveals that her suspects' alibis don't hold up in Santa Fe Mourning, Amanda Allen's richly evocative first Santa Fe Revival mystery, perfect for fans of Victoria Thompson and Rhys Bowen.
---
What do you think about this review?
Comments
No comments posted.

Registered users may leave comments.
Log in or register now!