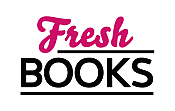 Finish off the year with great December reads
"A cute contemporary romance!"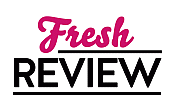 Reviewed by Danielle Dresser
Posted July 4, 2019

Romance | Multicultural African-American
Maddie Forest and Theo Stephens have always been at odds with one another. She comes across as a superficial and fashion-obsessed diva and he's a workaholic control freak. But they have one thing in common: they share a best friend, Alexa who is about to marry Drew, the love of her life (and the couple from Guillory's The Wedding Date). After a few sexy run-ins at parties and pre-wedding festivities, Maddie, a personal stylist, and Theo, a co-worker in the mayor's office, are surprised to find out that not only do they have super hot and sexy chemistry, but they may actually like each other.
The only problem is they think Alexa will freak out about her two best friends getting together. They make a deal: they'll continue hanging out and hooking up without telling Alexa, but only until the wedding. When the impending nuptials get bumped up, both Maddie and Theo are worried about their future - will they come clean, and decide to be together, or will things truly be over?
THE WEDDING PARTY by Jasmine Guillory is a cute contemporary romance. Guillory's breezy writing style makes this a quick read, great for easy summer reading. Maddie and Theo were prominent side characters in The Wedding Date, and now their shared best friend, Alexa, is getting married. Even though Alexa is their friend, it isn't until Alexa asks them to be in her wedding party, Maddie as a bridesmaid and Theo as a bridesman, that these two actually get to know one another. Both spend a lot of the novel making assumptions about how the other will react, which begins on a vain level, but eventually turns to new and surprising depths as the novel progresses.
As fun and flirty as THE WEDDING PARTY is, the two lead characters spend a lot of the novel avoiding the obvious - that they actually like each other, and the argument that they are doing this despite themselves, or because of Alexa's feelings, was a convenient but unbelievable excuse for these smart and savvy characters. On the other hand, there are two side plots involving Maddie's work as a stylist and Theo's job with the mayor that added depth to the characters but also didn't quite mesh in with the rest of the story. It should also be noted that some of this story runs concurrently with events of The Wedding Date, and there are often jumps in time, which affected the pacing of the novel, especially in the beginning. Nonetheless, THE WEDDING PARTY will be enjoyed by readers looking for a sexy and entertaining story.
SUMMARY
Maddie and Theo have two things in common:
1. Alexa is their best friend
2. They hate each other
After an "oops, we made a mistake" night together, neither one can stop thinking about the other. With Alexa's wedding rapidly approaching, Maddie and Theo both share bridal party responsibilities that require more interaction with each other than they're comfortable with. Underneath the sharp barbs they toss at each other is a simmering attraction that won't fade. It builds until they find themselves sneaking off together to release some tension when Alexa isn't looking, agreeing they would end it once the wedding is over. When it's suddenly pushed up and they only have a few months left of secret rendezvouses, they find themselves regretting that the end is near. Two people this different can't possibly have a connection other than the purely physical, right?
But as with any engagement with a nemesis, there are unspoken rules that must be abided by. First and foremost, don't fall in love.
---
What do you think about this review?
Comments
No comments posted.

Registered users may leave comments.
Log in or register now!