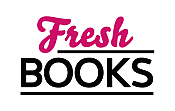 Start your holiday reads in November
"They looked like the perfect family..."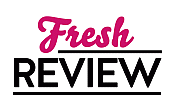 Reviewed by Debbie Wiley
Posted July 3, 2019

Thriller | Suspense | Romance Suspense
They looked like the perfect family from the outside, but Zane Bigelow and his sister, Britt, know otherwise. Every moment is lived in fear, wondering when their father, renowned surgeon Dr. Graham Bigelow, will rage. One night changes everything, however, leading Zane to forge a new path. Will the past try to wreck his future?
Pull out your tissues and be prepared to cry. Nora Roberts takes us into the gut-wrenching world of child abuse and domestic violence and the impact on the reader is staggeringly emotional. There's no glossing over the harsh, brutal, and unstable reality that Zane and Britt endured, but Nora Roberts also shows us the people who stopped to listen and care. I won't spoil it for anyone but hold tight through those dark and horrible scenes (because yes, the scenes are quite graphic) that there's a light ahead.
Nora Roberts is a master at crafting realistic characters who tug at your heartstrings. Of course, we have to cheer for Zane and Darby after all that they endure, but we also meet other wonderful characters like Darby, Emily, Micah, Dave, and many others. Even minor characters are well-fleshed out, which is particularly important since there are several side stories in UNDER CURRENTS.
Nora Roberts once again humanizes a dark subject - this time, domestic violence and child abuse - and shows us the powerful value of healing. I thought the first section of her earlier book, SHELTER IN PLACE, was the most intense and emotionally haunting thing I would ever read, but UNDER CURRENTS takes things to a whole new level. Nora Roberts has a true gift for taking a devastating scenario and showing us the kernels of hope, joy, and love that can be found even in the midst of all too realistic modern-day horrors. UNDER CURRENTS is heartbreakingly beautiful and a must read.
SUMMARY
From the #1 New York Times bestselling author, a novel about the power of family to harm—and to heal.
In a perfectly kept house in North Carolina's Blue Ridge Mountains, young Zane Bigelow feels like a prisoner of war. Outsiders see his parents as a successful surgeon and his stylish wife, making appearances at their children's ballet recitals and baseball games. But Zane and his sister know there is something terribly wrong.

As his father's violent, controlling rages—and his mother's complicity—grow more oppressive, Zane counts the days until he can escape. He looks out for little Britt, warning her Be smart. Be careful. In fear for his life, he plays along with the insidious lie that everything is fine, while scribbling his real thoughts in a secret journal carefully hidden away. When one brutal night finally reveals cracks in the façade, Zane begins to understand that some people are willing to face the truth, even when it hurts. As he grows into manhood and builds a new kind of family, he will find that while the darkness of his past may always shadow him, it will also show him what is necessary for good to triumph—and give him strength to draw on when he once again must stand up and defend himself and the ones he loves.
---
What do you think about this review?
Comments
No comments posted.

Registered users may leave comments.
Log in or register now!