"sometimes you can't trust your sister"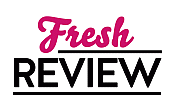 Reviewed by Sharon Salituro
Posted July 3, 2019

Ryan remembers her sister Wendy as being the best at everything. Now as an adult, Ryan has a job as a true crime podcaster that she loves, while Wendy has two daughters and is married to a high ranking officer in the Navy who has been out at sea for a long time.
Ryan is in the middle of one of recording a podcast when Wendy calls her, desperate for her help - she's out of town and can't come or she will be arrested for murder.
Ryan really doesn't want to go back home, but how can she refuse her sister? She returns home, but can't tell their parents what's really going on with Wendy. Ryan takes her nieces, Holly and Noelle, back to their house. They haven't seen each other in years, so of course, they are shy around Ryan. Even so, Ryan is concerned about how little they are willing to talk to her about.
On top of all of this, Ryan is afraid to run into her old boyfriend, Teo, a former policeman. Teo once helped Ryan get out of a terrible experience and in the process, he lost his leg. But after Ryan catches someone trying to break into the house, she goes to Teo to see if she can get one of his dogs to protect her and the girls...
Ryan finally gets a phone call from Wendy who states she has no idea when she will be back. Additionally, Ryan has been looking into Wendy's situation on her own, and nothing makes sense. Tep is willing to help Ryan investigate further, and it's not long before sparks are flying between them. Will they discover anything about Wendy's situation? What secrets does Wendy have that she's keeping from Ryan?
I really enjoyed A FAMILY OF STRANGERS by Emilie Richards. Not only does this book show the power of some women, but also what a family will do to hide secrets. The story behind Ryan and Teo is a sad story yet added quite a bit to the overall plot of the book. I always enjoy reading a book that has mystery along with romance.
SUMMARY
Could a lifetime of memories…be a lifetime of lies?
All her life Ryan Gracey watched her perfect older sister from afar. Knowing she could never top Wendy's achievements, she didn't even try. Instead Ryan forged her own path while her family barely seemed to notice.
Now Wendy shares two little girls with her perfect husband while Ryan mourns the man she lost after a nearly fatal mistake in judgment. The sisters' choices have taken them in different directions, which is why Ryan is stunned when Wendy calls, begging for her help. There's been a murder—and Wendy believes she'll be wrongfully accused.
While Wendy lies low, Ryan moves back to their hometown to care for the nieces she hardly knows. The sleuthing skills she's refined as a true-crime podcaster quickly rise to the surface as she digs for answers with the help of an unexpected ally. Yet the trail of clues Wendy's left behind lead to nothing but questions. Blood may be thicker than water, but what does Ryan owe a sister who, with every revelation, becomes more and more a stranger?
Is Wendy, who always seemed so perfect, just a perfect liar—or worse?
---
What do you think about this review?
Comments
No comments posted.

Registered users may leave comments.
Log in or register now!