"The triumphs in life and love fill the pages"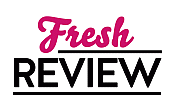 Reviewed by Annetta Sweetko
Posted July 3, 2019

Thriller | Suspense | Romance Suspense
Zane Bigelow and his sister Britt's lives are a nightmare. No one ever saw the UNDER CURRENTS that flowed from that house. Secrets that finally explode in their faces and almost sends the boy to jail because who would believe his word against his upstanding parents. Luckily, there are people who do believe him and finally the children are free of the abuse. It takes time but being loved by their Aunt Emily and grandparents who believed in spite of the pain that their daughter let the abuse happen. Others who helped were Detective Lee Keller (later Uncle Lee), and Dave Carter who believed Zane from the beginning and moved heaven and earth to save both children.
Darby McCray is starting over after her mother's death by a hit and run. She sold everything and wants a new life. She is an expert in landscaping and before you know it she is re-landscaping the outsides of Emily and Lee's rental cabins and coming up with a house and landscape work for Zane, who didn't even know he wanted to buy a house. Intrigued by the ball of energy, Zane is soon hooked on the mystery woman.
The world momentarily stands still for Zane and Britt when their father is released from prison. He and their mother Eliza are back together. But not for long, for no longer a doctor, Graham Bigelow wants revenge and might as well start at home.
UNDER CURRENTS is a book that will hold you hostage. No other word for the way these words affect the reader. It is written in four parts and readers will find they need those separations as this book delves deeply into various abusive situations. Not only Zane and his sister, but Darby and her abusive ex-husband and a young woman in the town who finally escapes her abusive husband. The readers see the signs and begin to recognize the feelings that these people go through. They feel embarrassment and shame - as if they are at fault, and oftentimes the fear for their family members who might have been threatened to keep the woman in line as with young Traci Draper.
Few authors can bring a world to life by filling it with sometimes frighteningly realistic characters, add in those that become as important as blood family who begin as strangers and give readers two characters who need love and find it with each other. UNDER CURRENTS is Nora Roberts at her most thought provoking finest. One of the things I took from UNDER CURRENTS is that no matter who, what, or where you come from - it is mostly (and I know not always) up to you what you become. It is certainly not something that is completely done alone as there are people who can and will help the victim/survivor make a better life. We see this with Zane, with Darby and as we later find out leaving worked for one of the Draper brothers, Bo.
When you pick up UNDER CURRENTS be prepared with tissues and know that though this is a heart wrenching story line that there are also the triumphs in life, and much love fill these pages.
SUMMARY
From the #1 New York Times bestselling author, a novel about the power of family to harm—and to heal.
In a perfectly kept house in North Carolina's Blue Ridge Mountains, young Zane Bigelow feels like a prisoner of war. Outsiders see his parents as a successful surgeon and his stylish wife, making appearances at their children's ballet recitals and baseball games. But Zane and his sister know there is something terribly wrong.

As his father's violent, controlling rages—and his mother's complicity—grow more oppressive, Zane counts the days until he can escape. He looks out for little Britt, warning her Be smart. Be careful. In fear for his life, he plays along with the insidious lie that everything is fine, while scribbling his real thoughts in a secret journal carefully hidden away. When one brutal night finally reveals cracks in the façade, Zane begins to understand that some people are willing to face the truth, even when it hurts. As he grows into manhood and builds a new kind of family, he will find that while the darkness of his past may always shadow him, it will also show him what is necessary for good to triumph—and give him strength to draw on when he once again must stand up and defend himself and the ones he loves.
---
What do you think about this review?
Comments
No comments posted.

Registered users may leave comments.
Log in or register now!