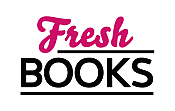 Start your holiday reads in November
"Charming, quaint, and thoughtful... a heartwarming story!"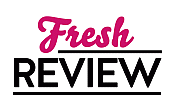 Reviewed by Danielle Dresser
Posted June 29, 2019

Evvie Drake has finally worked up the nerve to do what she's been thinking about for so long: leave her husband. Just as she's about to drive away, Evvie gets a phone call - there's been an accident, and her husband has died. A year later, everyone in her quaint Maine town still talks about her like she's the sad widow. But what no one knows - not her best friend Andy, her father, or anyone - is that she's not really grieving anymore, nor did she ever really. Sure, Evvie is sad that Tim died, but no one knows how difficult it was to be married to him.
Andy's childhood best friend, Dean Tenney used to be the star pitcher for the Yankees until he couldn't pitch anymore. One day, mid-game, Dean developed the Yips, a condition that afflicts athletes - pitchers in particular - who at one moment are the best of the best, and a moment later can't do it any longer. Hounded by the media and called a head case, Dean escapes the spotlight by coming to Maine and moving into the studio apartment behind Evvie's house.
Evvie and Dean decide to set ground rules - she won't ask him about baseball, and he won't ask about her dead husband. Though over the months they spend living in close proximity, those boundaries become blurred, and both Evvie and Dean start to open up. As their relationship changes and grows, Evvie finally feels a connection to someone but grapples with guilt and shame. Dean admits he misses baseball but doesn't want to get his hopes up about returning to the pitcher's mound. With vulnerabilities exposed, secrets revealed, and personal realizations made, are Evvie and Dean ready to start over? And can they do it together?
What a charming, quaint, and thoughtful novel! EVVIE DRAKE STARTS OVER by Linda Holmes is a heartwarming story. Even with deeper and more serious themes, there is genuine humor, quintessential smalltown quirks, and of course, a sweet and steady romance. Evvie and Dean are two kind characters, working through some things, and it was enjoyable to see them figure out how to do so together. Additionally, their network of family and friends added depth and insight to their plotlines, as well as comic relief. While Dean's struggles with the yips move things along, it's Evvie's journey through widowhood, grief, and therapy that drives the narrative. Her self-realization along with her self-doubt was relatable, understandable, and rewarding when she begins to understand herself, and knows she has things to work through. NPR pop culture correspondent Linda Holmes' debut novel will appeal to fans of Where'd You Go, Bernadette? and Eleanor Oliphant is Completely Fine.
SUMMARY
From the host of NPR's Pop Culture Happy Hour podcast comes a heartfelt debut about the unlikely relationship between a young woman who's lost her husband and a major league pitcher who's lost his game.
In a small town in Maine, recently widowed Eveleth "Evvie" Drake rarely leaves her house. Everyone in town, including her best friend, Andy, thinks grief keeps her locked inside, and she doesn't correct them. In New York, Dean Tenney, former major-league pitcher and Andy's childhood friend, is struggling with a case of the "yips": he can't throw straight anymore, and he can't figure out why. An invitation from Andy to stay in Maine for a few months seems like the perfect chance to hit the reset button.
When Dean moves into an apartment at the back of Evvie's house, the two make a deal: Dean won't ask about Evvie's late husband, and Evvie won't ask about Dean's baseball career. Rules, though, have a funny way of being broken--and what starts as an unexpected friendship soon turns into something more. But before they can find out what might lie ahead, they'll have to wrestle a few demons: the bonds they've broken, the plans they've changed, and the secrets they've kept. They'll need a lot of help, but in life, as in baseball, there's always a chance--right up until the last out.
---
What do you think about this review?
Comments
1 comment posted.
Re: Charming, quaint, and thoughtful... a heartwarming story!

Great review!
(Fresh Fiction 1:00pm July 1)
Registered users may leave comments.
Log in or register now!