"A one night hook up takes on new meaning!"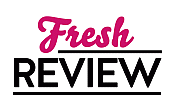 Reviewed by Helen Williams
Posted June 28, 2019

DEVOTED TO LOVE is book two in the Devoted Lovers series where it picks up at the wedding of bodyguard and former military man Cutter Bryant and television star Shealyn West from book one, DEVOTED TO PLEASURE. A hot one night hook up between the sister of the bride, and a friend of the groom leads to some sizzling encounters. You can depend on Shayla Black to always deliver the heat! While delivering the heat, she also entertains you with the inter-workings of a cult -- think David Koresh/Jim Jones. A fanatical cult leader guides his followers to "spiritual evolution" with hopes of populating his compound with his offspring and acquiring all the surrounding lands by any means necessary. There are some very disturbing things that happen within this cult. There will also be some re-introducing of some of those alpha males from the Wicked Lovers Series. A great story/series about what true devotion can lead to!
Special operative Josiah Grant feels the need to protect Texas beauty Magnolia West and her grandparents when their land becomes the object of acquisition by the Enlightenment Fields Cult. Concerns are heightened by the mysterious deaths of owners of surrounding lands. Neither Josiah or Maggie are looking for anything permanent but that hot one night hook up leads to more than either one was expecting. Josiah has issues regarding a lasting relationship due to a past relationship. But Maggie has deeper issues from abandonment issues that have prevented her from making any lasting commitments. Josiah will do everything he can to prove to Maggie that they can have a lasting relationship. I really enjoyed watching these two "reluctant" commitment phobia individuals evolve. When Josiah and Maggie find themselves in a life or death situation, his friends/comrades from the Wicked Lovers Series come to the rescue at the exact time they need it.
SUMMARY
He was sent to guard her body… he didn't expect her to steal his heart.
Her sister's wedding was hardly the place to find a hook up, but after one look at friend-of-the-groom and special operative Josiah Grant, small-town Texas beauty Magnolia West immediately fell in lust. After a stunningly sensual night together, Maggie is prepared for the two of them to go their separate ways. After all, she's not a happily-ever-after kind of girl. But Josiah—and danger—change her plans.
Josiah isn't looking for love…but Maggie rouses his body and stirs his heart like no other woman. She's got a rocky romantic past, and a smart man would steer clear. But when the murder quotient in Kendall County rises and all signs point to a mysterious group nearby who have been harassing Maggie's family, he can't leave her unprotected—especially when he realizes he's fallen hard for her. As tension mounts and the menace closes in, Josiah will do anything to prove to Maggie that their love is real…but can they stay alive long enough to share it?
---
What do you think about this review?
Comments
No comments posted.

Registered users may leave comments.
Log in or register now!