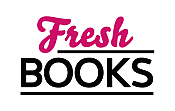 New Year, Great Reads for January
"When the trip of a lifetime goes badly wrong, how do you stay alive?"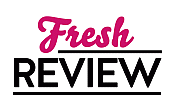 Reviewed by Clare O'Beara
Posted June 23, 2019

Young Adult Adventure | Non-Fiction Craft
If you've ever travelled and wondered what would happen to you if... if you got separated from the hiking group, if the plane crashed, if the ship sank, if your car broke down, if a blizzard trapped you outdoors.... The handy, compact, and extremely practical book THE ULTIMATE GUIDE TO SURVIVING IN THE WILD is all about giving you a fighting chance to survive until you either make your way out or are rescued.
For instance, you get separated from the rafting group in the Rockies. (A real life example is provided.) How do you find clean water, shelter, make a fire, find other people? What are the dangerous animals you might meet?
Let's say you've travelled to a desert. The Sahara is used as an example, but much of the advice will work anywhere. How to keep out of the sun, stay warm by night, find water, find food, find people, avoid scorpions. What to take from the car you're leaving, if you do decide to leave it, what direction to walk.
An Arctic blizzard, an overturned vessel in the ocean, a South American rainforest trip gone wrong. The vividly recreated scenes will mentally prepare explorers for hazards while priming their resourceful minds with strategies and tools. I like that we are told of survivors' stories (staying up a tree for six days with hungry crocodiles below, draping paper over the branches to attract attention), so we understand it won't be easy. But if we hold on, keep calm and stay smart, we can do it. And today, in the midst of difficult times, this may be the most valuable lesson of all.
Clive Gifford is a much-travelled author and journalist, who has written series for young adults such as 'Machines At Work' and 'In Focus' about nature, and he has run a computer games company so he also writes books introducing young adults to tech and inventors. While the simple format of THE ULTIMATE GUIDE TO SURVIVING IN THE WILD and its colourful photos and illustrations may suit the book admirably for young adult readers, pretty much any reader can enjoy the read and benefit from its advice. I can see this one being popular with Girl Scouts and Boy Scouts. I can also see this book being used as the inspiration for many stories. Go get it.
SUMMARY
An absorbing, fast-paced and comprehensive guide to surviving in the wild, with a particular focus on the animals you might encounter – and want to avoid! – while you're there. Whether you're lost in the mountains, stranded in the desert, or adrift at sea, if you've read this book, you might just have a fighting chance at staying alive. Vivid photos, maps and other colourful graphics provide plenty to inspire armchair explorers. Chapters cover survival at sea, on a Pacific island, in the Outback, the Sahara Desert, the Amazon Rainforest, Polar wilderness and the Rocky Mountains. Readers are provided with information on what to do first, the key rules for survival, the animals in each habitat and how to signal for help. Feature pages highlight real-life survivors who escaped these harsh environments to inspire young explorers.
---
What do you think about this review?
Comments
No comments posted.

Registered users may leave comments.
Log in or register now!