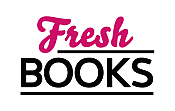 Start your holiday reads in November
"A New York police dog handler foils an abduction - and that's just the start of his day"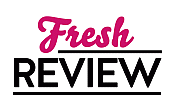 Reviewed by Clare O'Beara
Posted June 23, 2019

Mystery Police Procedural | Mystery Pet Lovers | Romance Suspense
Beginning a new suspense series for those of us who love police dogs and handlers, this New York adventure gets off to a flying start. In JUSTICE MISSION Sophie Walters is an admin assistant getting set for the graduation ceremony for K9 police dogs and handlers. Upon challenging a stranger who is somewhere he shouldn't be, she gets kidnapped at gunpoint and forced to the car parking area. NYPD officer Luke Hathaway drives in with his dog Bruno, a German shepherd dog, and sees Sophie forced into a car which drives off fast.
Thanks to Luke's efforts, Sophie is dumped by the felon as he makes his escape. The young woman is shaken but okay, and very much determined that the graduation should proceed. But a senior officer, Sophie's boss, doesn't turn up and Sophie finds a note, supposedly written by him, suggesting he means to end his life. She knows Jordan Jameson and his wife Katie are expecting a baby, so she doesn't believe the note. Jordan generally went to the Vanderbilt Parkway in Queens to exercise his dog, so that's where the police have to start their search.
All this in the first couple of chapters! We start to see personalities emerge -- Sophie has known Luke for a couple of years, but they haven't got friendly, each busy with their own work. Sophie raised her brother, who has now gone to join the Marines. While she's not delighted with the choice, she understands he has to be his own person. Luke doesn't even know this much, but this situation changes after Luke finds an intruder rummaging in Sophie's home. He offers her the safety of his and Bruno's company temporarily in his home, and she accepts. She loves dogs. Of course, the close quarters get them sharing information, and Luke has to challenge his growing feelings. Sophie is nine years younger than him but far more responsible than he'd realised. And she's in a lot of danger.
Unlike some other K9 series I've read, the big city location has plenty of CCTV, and cellphone masts, making the policing up to date, but nothing beats legwork, as we see. And good old dog tracking. I enjoyed this aspect, but I also found myself getting caught up in the personal stories and admiring young Sophie very much indeed. Despite a learning disability, she has kept a good admin job and made staunch friends. At one point, we see Luke dressed in his blue uniform. This reinforces that he is a police officer first and foremost. 'True Blue K9 Unit' is the name of the series and JUSTICE MISSION by Lynette Eason gets it off to an amazing start. I can't wait to read more books about these brave officers and their romantic partners. This will be a linked series, featuring authors like Lenora Worth, Terri Reed, Dana Mentink, Valerie Hansen, Maggie Black, all your favourites; and as this is a gently inspirational romance series, all the books are suitable for YA or adult readers. It looks like this will be an exciting summer.
SUMMARY
Caught in a killer's sights…
Introducing the True Blue K-9 Unit series
After K-9 unit administrative assistant Sophie Walters spots a suspicious stranger lurking at the K-9 graduation, the man kidnaps her—and she barely escapes. With Sophie's boss missing and someone determined to silence her, NYPD officer Luke Hathaway vows he and his K-9 partner will guard her. But he must keep an emotional distance to ensure this mission ends in justice…not cold-blooded murder.
---
What do you think about this review?
Comments
No comments posted.

Registered users may leave comments.
Log in or register now!