"Phenomenal book about love, loss, and super sexy badass vampires saving the world!"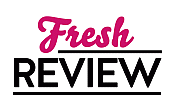 Reviewed by Miranda Owen
Posted June 11, 2019

Fantasy Urban | Romance Paranormal
THE SAVIOR is the seventeenth book in J.R. Ward's Black Dagger Brotherhood series. As with previous books in this series, there are multiple points of view and stories all happening at once. I feel as though, over the years, J.R. Ward is getting better at weaving all those threads together. The main story focuses on ex-member of the Black Dagger Brotherhood, and loose cannon, Murhder, and his journey to regain his sanity, a sense of purpose, and the gift of love he discovers along the way. The first few chapters of THE SAVIOR follow Murhder and Dr. Sarah Watkins as they embark on paths that eventually lead them to each other. Sarah is dealing with the fallout from the death of her fiancé when she suddenly finds herself in a situation that could be straight out of a "Jason Bourne" film.
For the past twenty years or so, Murhder has lived a relatively solitary and haunted life. Since her fiancé passed away, and even a little before then, Sarah has led a somewhat lonely and haunted life as well. These two people find each other at a time when their lives are at a crossroads. I love the chemistry between Sarah and Murhder, as well as the parallels in their lives. As Murhder and Sarah fall in love and try to figure out where they fit in the "Black Dagger Brotherhood" world, fan favorite John Matthew has his own existential crisis when he has a near-death experience. John's experience exemplifies why so many fans relate to him and cheer him on as he goes through life. People have a habit of underestimating John or have the urge to protect him, even though he has since proven himself as a warrior and proven his level of maturity. What starts out as a plot worthy of some big budget cinematic action extravaganza, becomes a very poignant character-driven story about vampires and those that love them. The many stages of dealing with grief are covered from the perspective of multiple characters in compelling ways.
THE SAVIOR is about love, loss, and super sexy badass vampires saving the world. The super villain in this story is a very "behind-the-scenes" type of character, and J.R. Ward teases readers about what this means for future books. As always, I look forward to the next installment in the Black Dagger Brotherhood series.
SUMMARY
A vampire and a scientist's fates are passionately entwined in a race against time in this thrilling romance in the #1 New York Times bestselling "utterly absorbing and deliciously erotic" (Angela Knight, New York Times bestselling author) Black Dagger Brotherhood series.
In the venerable history of the Black Dagger Brotherhood, only one male has ever been expelled—but Murhder's insanity gave the Brothers no choice. Haunted by visions of a female he could not save, he nonetheless returns to Caldwell on a mission to right the wrong that ruined him. However, he is not prepared for what he must face in his quest for redemption.
Dr. Sarah Watkins, researcher at a biomedical firm, is struggling with the loss of her fellow scientist fiancé. When the FBI starts asking about his death, she questions what really happened and soon learns the terrible truth: Her firm is conducting inhumane experiments in secret and the man she thought she knew and loved was involved in the torture.
As Murhder and Sarah's destinies become irrevocably entwined, desire ignites between them. But can they forge a future that spans the divide separating the two species? And as a new foe emerges in the war against the vampires, will Murhder return to his Brothers... or resume his lonely existence forevermore?
---
What do you think about this review?
Comments
No comments posted.

Registered users may leave comments.
Log in or register now!