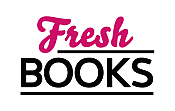 Start your holiday reads in November
"Kat Holloway finds herself embroiled in an intriguing murder mystery amongst London's aristocracy yet again!"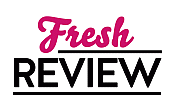 Reviewed by Danielle Dresser
Posted June 6, 2019

Accomplished cook for a high society home and amateur sleuth Kat Holloway is back with another murder mystery to solve - all while managing to run a bustling kitchen, of course! This time, Sir Jacob, the neighbor of the house Kat works in has been stabbed under very mysterious circumstances, who among other things, was an expert and collector of artifacts and goods from China, where he had spent some time when he was younger, growing his fortune. The murder appears to be a random burglary, but nothing valuable seems to have been stolen.
Coincidentally, the same day of the murder, Kat ran into a Chinese scholar, Li Bai Chang, in the streets. As a thank you for helping him after their run-in, Mr. Li gifts Kat with very rare and expensive Chinese tea. When the authorities begin to dig deeper and they discover Mr. Li was in the neighborhood around the time of the murder, they immediately accuse him of being the murderer.
Kat doesn't believe the mild-mannered man she met could be a cold- hearted killer, and she turns to Daniel McAdam, man about town, jack of all trades, and somehow ensconced with the police, for help investigating what truly happened. But when another body turns up, this time in the vibrant and extravagant Kew Gardens, Kat isn't so sure Mr. Li didnt commit murder not just once, but possibly twice...
With an amiable cast of characters and another intriguing murder mystery, Jennifer Ashley's captivating Below Stairs mystery series continues with DEATH IN KEW GARDENS. Kat Holloway has a knack for finding herself embroiled in dastardly investigations, much to the chagrin of the local law enforcement, but once she puts her mind to something, she almost always discovers an incredibly helpful clue, if not the main culprit of the crime. As always, the slow-burning romance between Kat and Daniel adds a sweet side story, as they both open up more and more to each other. Kat's stalwart kitchen assistant, Tess, continues to grow in skill and confidence, and Kat is very proud of her. A funny side plot involving a new housekeeper who becomes a foe for Kat and adds drama downstairs. Meanwhile, upstairs, lady Cynthia is as unconventional as ever, while her interactions with Mr. Thanos, a scholar and close friend of Daniel's, are heartwarming and hopeful. Ashley's descriptions of the beautiful Kew Gardens, as well as Sir Jacob's vast collection of Chinese artifacts, are breathtaking. As more about the murders and the mysteries surrounding them are revealed, the story picks up pace, and the final revelation was surprising and satisfying. DEATH IN KEW GARDENS is a great murder mystery, and the Below Stairs mystery series is one that should not be missed!
SUMMARY
From the New York Times bestselling author of Scandal Above Stairs
Kat Holloway steps out from beneath the stairs and into international intrigue, where murder and stolen treasure lurk among the upper echelons of Victorian London.
In return for a random act of kindness, scholar Li Bai Chang presents young cook Kat Holloway with a rare and precious gift—a box of tea. Kat thinks no more of her unusual visitor until two days later when the kitchen erupts with the news that Lady Cynthia's next-door neighbor has been murdered.
Known about London as an "Old China Hand," the victim claimed to be an expert in the language and customs of China, acting as intermediary for merchants and government officials. But Sir Jacob's dealings were not what they seemed, and when the authorities accuse Mr. Li of the crime, Kat and Daniel find themselves embroiled in a world of deadly secrets that reach from the gilded homes of Mayfair to the beautiful wonder of Kew Gardens.
---
What do you think about this review?
Comments
No comments posted.

Registered users may leave comments.
Log in or register now!