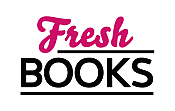 New Year, Great Reads for January
"Murder in Paradise..."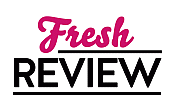 Reviewed by Jennifer Rummel
Posted June 6, 2019

Hayley Snow's getting married, she has one more assignment to turn in for Key Zest magazine and a family Thanksgiving to get through before her big day.
While working on her assignment, a woman mysteriously collapses while on Hayley's food tour. The woman's rushed to the hospital, where she later dies. Against her better judgment, Hayley gets sucked into looking into her death. She promises Nathan she will be safe, so she doesn't hesitate to tell him she's looking into the death.
Nathan's investigating an important case that leaves him working nights. As a result, he and Hayley aren't able to spend much time together. She worries about him, but she's learning that being his wife means not always knowing what he's working on.
With the investigation, Thanksgiving prep, her article to write, and preparing for the wedding, Hayley's starting to feel the pressure.
In tA DEADLY FEAST, the ninth Key West Food Critic Mystery, Hayley Snow gets things done while eating great food (as usual, food recipes accompany the novel), writing up an article, and solving a mystery. Hayley's surrounded in this cozy series by family and friends. With Hayley's wedding and Thanksgiving, family time adds a little drama to the story. This cozy novel tackles heavier real-world issues by the additions of the #MeToo movement and the discussion between Hayley and Miss Gloria about prisoners and the problems with incarceration in this country.
SUMMARY
National bestselling author Lucy Burdette's intrepid food critic Hayley Snow must sniff out a killer in the ninth Key West Food Critic mystery.

Key West food critic Hayley Snow scents-es something fishy when a customer falls stone-crab cold dead on a seafood tasting tour.

Thanksgiving is nearly here, and Key West food critic Hayley Snow has just one more assignment to put to bed for Key Zest magazine before she gets to celebrate with her family and her police officer fiancé, Nathan Bransford. Then, just days later, wedding bells will ring—if death doesn't toll first.

The sweet potatoes and stuffing will have to wait when Hayley picks up a distraught phone call from her friend, Analise Smith. On the last stop of a seafood tasting tour run by Analise, one of the customers collapsed—dead. With the police on the verge of shutting down the tour—and ruining Analise's business—Hayley can hardly refuse her friend's entreaties to investigate.

As if wedding jitters and family strife weren't enough for Hayley to worry about, there's crusty pastry chef Martha Hubbard, whose key lime pie may have been the murder weapon—but did she poison her own pie or was she framed? As the hours to Turkey Day tick away, the pressure cooker is on for Hayley to serve up the culprit on a silver platter in A Deadly Feast, national bestselling author Lucy Burdette's taste-tempting ninth Key West Food Critic mystery.
---
What do you think about this review?
Comments
No comments posted.

Registered users may leave comments.
Log in or register now!