"Always keep your eyes open..."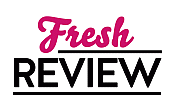 Reviewed by Sharon Salituro
Posted June 6, 2019

Emily owns a bed and breakfast on a beach front. Emily lives there with her daughter Leah, a responsible fifteen-year-old. The night before the new school year, Leah wants to go for a quick dip in the lake. Emily tells her it is ok and that is the last time she sees her daughter. Now Leah is missing, the police feel that she has drowned. Emily is beside herself; her daughter is such a good swimmer.
Emily tries to get her life together. She decides to go into her daughter's room finally and just look through her stuff. What she finds is not what she expected. Emily finds her daughters phone and notices that she has been texting to an older man. How could this be? Emily gets a hold of Leah's best friends, Liam who father Derek lives in one of the cabins, and Skye who lives at home with her dad Jason and her mother Christy. Neither one of them knows anything about Leah talking or seeing an older man.
As the weeks go by, Emily is still convinced that Leah is not dead. Could this older man have taken her somewhere? Emily has found many clues, just not the one that will put the puzzle together for her.
I'LL BE WATCHING YOU by Courtney Evan Tate is a great suspense novel. I was hooked from the very beginning. Tate shows the love a mother has for her child. Emily never would give up hope. This must be what it is like for parents whose child goes missing. I also enjoyed how Tate told both sides of the story, mother's side and Leah's side. It does go back and forth, but you will not get confused on whose side is being told.
So if you really enjoy suspense novel that will get you hooked from page one, this novel by Tate is the one to pick up. It came out in April, so the next time you are in a store, look for this book and enjoy it.
SUMMARY
IT'S EVERY MOTHER'S NIGHTMARE…BUT ONE SHE WILL NOT ACCEPT
In an unthinkable flash, Emmy Fisher's fifteen-year-old daughter, Leah, seemingly drowns close to shore one summer night—at least that is what the police report says.
In deep grief, Emmy needs time and courage before she can enter Leah's bedroom. But when she does, she finds something at first bewildering, then unspeakable, as she begins to understand the full implications…
She uncovers evidence that Leah had been secretly involved with someone, someone perhaps older, someone with dark appetites.
Bit by bit, the last few months of Leah's life unfold in a terrifying way that Emmy can hardly imagine.
All she knows is that she has to find the person who took her sweet daughter's innocence. No matter the cost.
The truth will set her free. Or bury her.
---
What do you think about this review?
Comments
No comments posted.

Registered users may leave comments.
Log in or register now!