"An engaging WWII story involving guilty secrets, hope, and forgiveness!"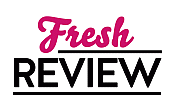 Reviewed by Audrey Lawrence
Posted May 28, 2019

Inspirational Historical | Romance Historical
For most of her life growing up in Kansas, Violet Lindstrom believes her life's mission is to be a missionary in Africa, but that dream gets badly shattered when her fiancé no longer feels it is his calling and they had split up. Determined to find a new mission and to do her bit during the war, Violet signs up with the American Red Cross, crosses the dangerous North Atlantic, and now finds her dream crushed again. She won't be able to work with refugees or children.
Along with other fighter pilots in his 357 group and servicemen, Lt. Adler Paxon briefly meets the tall and lovely Violet, yet he is determined to stay out of her way. He may be a tall and handsome pilot with a charming Texas drawl, but the aftermath of one night's horrible events and a family feud has left too much darkness and anger in his heart. Would he ever be able to love again?
THE SKY ABOVE US is the second book in award-winning Sarah Sundin's Sunrise at Normandy series featuring Adler, the second of the three Texas Paxton brothers. Inspired by many family stories of involvement and life in WWII, Sundin premiers the oldest brother Wyatt's story in THE SEA BEFORE US while Army Ranger Clay's will be next in line. Each story is complete unto itself, however, Sundin has done a masterful job of interlinking their stories as part of the storyline in THE SKY ABOVE US.
Being a bit of a history buff, I fully appreciated Sundin's talents as a writer and researcher to bring the 1940s period and all her characters fully alive. Small details that are so telling, such as Violet learning the British call cookies biscuits are naturally integrated as part of her learning experience on the American Air Force base in Leiston in Suffolk, England. Violet and Adler are both very likable characters with their own human flaws. One of the most enjoyable parts of the reading pleasure in this delightful easy to read, hard to put down novel is how both Violet and Alder with chiding from the other begin to question their own long-standing and firm beliefs about themselves and then realize some new surprising conclusions.
If historical or inspiring Christian books are your cuppa tea, then you are sure to enjoy flying up in the clouds with THE SKY ABOVE US! Coffee drinkers take heart! There is much to enjoy in this sweet romance as Americans come and fly to the aid of the Allies in the fight to end WWII! Then, if one brother's story isn't enough, there is still more to enjoy in this wonderful Sundin Series!
SUMMARY
Numbed by grief and harboring shameful secrets, Lt. Adler Paxton ships to England with the US 357th Fighter Group in 1943. Determined to become an ace pilot, Adler battles the German Luftwaffe in treacherous dogfights in the skies over France as the Allies struggle for control of the air before the D-day invasion.
Violet Lindstrom wanted to be a missionary, but for now she serves in the American Red Cross, where she arranges entertainment for the men of the 357th in the Aeroclub on base and sets up programs for local children. Drawn to the mysterious Adler, she enlists his help with her work and urges him to reconnect with his family after a long estrangement.
Despite himself, Adler finds his defenses crumbling when it comes to Violet. But D-day draws near. And secrets can't stay buried forever.
Bestselling author Sarah Sundin returns readers to the shores of Normandy, this time in the air, as the second Paxton brother prepares to face the past--and the most fearsome battle of his life.
---
What do you think about this review?
Comments
No comments posted.

Registered users may leave comments.
Log in or register now!