"Who's really keeping secrets?"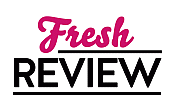 Reviewed by Sharon Salituro
Posted May 7, 2019

Rebecca enjoyed her single life, then she met Paul and everything in her life changed. They fell in love and thought they would stay together for the rest of their lives. They had a plan and saved money so one day they could buy their dream house. But then the economy tanked and Paul lost his job as a contractor, and things changed but for the worst...
Now, he's wandering around their house with nothing to do and bored out his mind. Every day Paul takes their dog Duff for a walk on the beach. One day, he meets Sheila and one thing leads to another and they have an affair. In the meantime, Rebecca is addicted to pain pills - as a drug company representative, she has easy access to them. But, even while she's under the influence of these pills, Rebecca suspects something is going on with Paul. Meanwhile, she is shocked to discover there's hardly any money left in their bank account.
Paul decides to end his affair with Sheila, but she's not having it and starts stalking Rebecca. One night, Rebecca wakes up to find Sheila in their bedroom, and she has no choice but to defend herself. Together they make a rash decision, one that will once again change their lives...
THE WOMAN INSIDE is a great suspense novel by E.G. Scott. This one really threw me, and I didn't see a lot of what ended up happening actually coming. I was shocked by most of it. The book was a little slow in parts, but not for long. It goes back and forth from before and after. In the beginning, I thought I had already figured things out, but I was wrong, and that is the mark of a good suspenseful novel to me. Pick this one up, I really enjoyed the twists and turns.
SUMMARY
An impossible-to-put-down domestic thriller about secrets and revenge, told from the perspectives of a husband and wife who are the most perfect, and the most dangerous, match for each other
Rebecca didn't know love was possible until she met Paul, a successful, charismatic, married man with a past as dark as her own. Their pain drew them together with an irresistible magnetism; they sensed that they were each other's ideal (and perhaps only) match.
But twenty years later, Paul and Rebecca are drowning as the damage and secrets that ignited their love begin to consume their marriage. Paul is cheating on Rebecca, and his affair gets messy fast. His mistress is stalking them with growing audacity when Rebecca discovers Paul's elaborate plan to build a new life without her. And though Rebecca is spiraling into an opiate addiction, it doesn't stop her from coming up with a devious plot of her own, and this one could end absolutely everything.
What follows is an unpredictable and stylish game of cat and mouse—a shocking tale of unfaithfulness and unreliability that will keep you racing until the final twist and make you wonder how well you really know your spouse.
---
What do you think about this review?
Comments
No comments posted.

Registered users may leave comments.
Log in or register now!