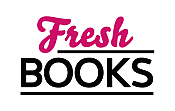 Sizzling August Reads
"Love, hate, and betrayal during the French Revolution..."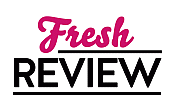 Reviewed by Patricia (Pat) Pascale
Posted May 7, 2019

THE SEAMSTRESS is a historical fiction set in Paris in 1788. It begins in the countryside town of Mouton Blanc, named for the white sheep that produce prized wool. Two orphaned cousins, Laurette and Renee are taken in by widower Emile Gagnon. At 22, he is a good Christian man who loves God and his country. He lost his wife in childbirth and lives on the farm left by his parents. He cares for the girls who sleep in a loft above the barn. There at night, the girls share their secrets, hopes, and dreams and are very close.
One day a royal coach overturns near the farm and Gagnon invites them in. He fixes the broken wheel as Renee mends the torn dress worn by the lady from the coach. She is Madame Gisela, a member of the court of Queen Antoinette. She is impressed with Renee's needlework and convinces her to come back to the palace with her and serve as a seamstress to the queen. When Renee asks Gagnon what she should do, Gagnon leaves the decision to her and she leaves for Versailles for a new beginning. It is one she never dreamed could happen to her. She becomes the queen's "pet," gets close to the queen's children, and finds a very tall, handsome queen's guard, Bertrand, to fall in love with...
Lurette falls in love with Marcel, a friend who visits Gagnon. Marcel has no family or home and seems to have no problem finding a roof over his head. He is very political and hates royalty. He argues with Gagnon who does not share his values and beliefs. Gagnon warns Laurette to stay away from Marcel, who has no ambition and is a ladies man. She does not listen and at Marcel's urgings she helps him steal a neighbor's horse and they ride into Paris. There Laurette is left alone in a dingy room while Marcel attends meetings about the overthrow of the government. The brutal, bloody French Revolution is starting and Marcel is leading the way. Laurette becomes pregnant, is lonely, and wants to return home. Laurette finds love for herself and her child with Gagnon, who truly becomes a hero. I loved him.
It is obvious that author Allison Pittman has researched in great detail for THE SEAMSTRESS. As an English teacher teaching A TALE OF TWO CITIES by Charles Dickens, she came across a character that was a seamstress who lost her head to the guillotine. It was a story she had to tell and what a great story it is. The descriptions of the bloodthirsty starving French people who attack the Palace is very descriptive and frightening. Historical fiction is my favorite genre and THE SEAMSTRESS is a delight. Two heroines to cheer for, with descriptions of life with the royals an added addition. I enjoyed and recommend this book to everyone who loves history, a Paris locale, and sterling characters. It was impossible to put this book down as you follow the journeys of Laurette and Renee, One happy ending, one very sad. You will love THE SEAMSTRESS. Merci!
SUMMARY
A beautifully crafted story breathes life into the cameo character from the classic novel A Tale of Two Cities.

France, 1788
It is the best of times . . .

On a tranquil farm nestled in the French countryside, two orphaned cousins—Renée and Laurette—have been raised under the caring guardianship of young Émile Gagnon, the last of a once-prosperous family. No longer starving girls, Laurette and Renée now spend days tending Gagnon's sheep, and nights in their cozy loft, whispering secrets and dreams in this time of waning innocence and peace.

It is the worst of times . . .

Paris groans with a restlessness that can no longer be contained within its city streets. Hunger and hatred fuel her people. Violence seeps into the ornate halls of Versailles. Even Gagnon's table in the quiet village of Mouton Blanc bears witness to the rumbles of rebellion, where Marcel Moreau embodies its voice and heart.

It is the story that has never been told.

In one night, the best and worst of fate collide. A chance encounter with a fashionable woman will bring Renée's sewing skills to light and secure a place in the court of Queen Marie Antoinette. An act of reckless passion will throw Laurette into the arms of the increasingly militant Marcel. And Gagnon, steadfast in his faith in God and country, can only watch as those he loves march straight into the heart of the revolution.
---
What do you think about this review?
Comments
No comments posted.

Registered users may leave comments.
Log in or register now!