"An interesting novel of self-discovery, unexpected romance, and more!"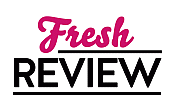 Reviewed by Danielle Dresser
Posted May 7, 2019

Multicultural Asian | Romance Contemporary
Esme Tran has grown up in Vietnam always feeling like an outcast. The white father she never knew has always been a mystery - the only thing he left her with was green eyes. She lives in a one-room apartment with mother, grandmother, and her young daughter, Jade. For a living, Esme cleans at a fancy hotel, and it's there that she meets the very rich and glamorous CĂ´ Nga who is looking for a wife for her stubborn son, Khai Diep. Intrigued by Esme's charm and hardworking nature, CĂ´ Nga thinks Esme may be the perfect bride for her son and offers to pay Esme to go to California with the intention of seducing her son. Esme agrees, seeing an opportunity to make a better life for her family.
When his mother tells him a woman from Vietnam is coming to live with him for the summer and attend three family weddings with him, Khai is stunned that she's going this far to find him a wife. Khai has autism, keeps his life on a strict, regimented schedule, and the prospect of living with someone who he doesn't know or understand is inconvenient more than anything. While Esme is beautiful and endearing, Khai knows he'll never be able to truly open himself completely and love someone.
As the summer continues, Khai and Esme slowly discover more and more about each other. Esme learns how to comfort Khai when he's stressed, and Khai realizes there's more to her than just a pretty face. But when Esme's feelings become real and Khai believes he incapable of love, will they put their differences aside and take a chance on a relationship?
The follow-up to last year's wonderful THE KISS QUOTIENT by Helen Hoang, THE BRIDE TEST is an interesting contemporary romance. Khai is a forthright and loyal man, and even though he's put off by his mother's meddling, he lets Esme into his life. He learns so much about himself, and begins to experience feelings in a visceral and complete way. Esme takes the far-fetched setup in stride, and fully intends to keep her end of the bargain - she brings light and fun into Khai's life, even though she's dealing with being apart from her daughter in a place she's only dreamed of, and has an opportunity to find her biological father. Esme's story also includes her realization that she is capable of amazing, accomplished things, adding a different storyline of growth and self-worth. At times, the things both of the main characters come to understand about themselves outshine their relationship, but their individual developments were important and lead to their abilities to be vulnerable and honest. Nonetheless, when Khai and Esme finally begin to figure each other out, their chemistry is hot and their feelings are genuine. There's an amazing author's note, where Hoang explains the inspiration behind this novel, and it's a lovely addition to the overall context of the story.
SUMMARY
From the critically acclaimed author of The Kiss Quotient comes a romantic novel about love that crosses international borders and all boundaries of the heart...
Khai Diep has no feelings. Well, he feels irritation when people move his things or contentment when ledgers balance down to the penny, but not big, important emotions—like grief. And love. He thinks he's defective. His family knows better—that his autism means he just processes emotions differently. When he steadfastly avoids relationships, his mother takes matters into her own hands and returns to Vietnam to find him the perfect bride.
As a mixed-race girl living in the slums of Ho Chi Minh City, Esme Tran has always felt out of place. When the opportunity arises to come to America and meet a potential husband, she can't turn it down, thinking this could be the break her family needs. Seducing Khai, however, doesn't go as planned. Esme's lessons in love seem to be working...but only on herself. She's hopelessly smitten with a man who's convinced he can never return her affection.
With Esme's time in the United States dwindling, Khai is forced to understand he's been wrong all along. And there's more than one way to love.
---
What do you think about this review?
Comments
1 comment posted.
Re: An interesting novel of self-discovery, unexpected romance, and more!

I loved this book! Thanks for the review!
(Sharlene Wegner 9:47pm May 28)
Registered users may leave comments.
Log in or register now!