"The past haunts the present...."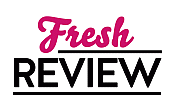 Reviewed by Debbie Wiley
Posted May 7, 2019

Thriller Paranormal - Supernatural
Helen and Nate have searched everywhere for the perfect house for them, finally deciding to build it themselves. The land they purchase has a dark history, however, as Hattie Breckenridge was burned as a witch in the early 1920s. Meanwhile, a fourteen-year-old neighbor of Helen and Nate is also interested in the land they have purchased. Her missing mother told her a treasure was hidden in the bog and Olive wants to find the treasure- and discover where her mom went when she left her and her dad. What answers will they find hidden in the bog?
I love ghost stories and thoroughly enjoyed one of Jennifer McMahon's earlier books, THE WINTER PEOPLE. I'm afraid my high expectations somewhat skewed my enjoyment of THE INVITED, which is a solid book in its own rights but is nowhere as creepy as THE WINTER PEOPLE. THE INVITED is more eerie than it is scary.
Jennifer McMahon weaves THE INVITED seamlessly between past and present, crafting a tale that slowly engages the reader. The pace is a bit leisurely, but the vivid descriptions and strong character depictions push the plot forward. If you like ghost stories that are more atmospheric than creepy, then give THE INVITED a try.
SUMMARY
A chilling ghost story with a twist: the New York Times bestselling author of The Winter People returns to the woods of Vermont to tell the story of a husband and wife who don't simply move into a haunted house—they build one…
In a quest for a simpler life, Helen and Nate have abandoned the comforts of suburbia to take up residence on forty-four acres of rural land where they will begin the ultimate, aspirational do-it-yourself project: building the house of their dreams. When they discover that this beautiful property has a dark and violent past, Helen, a former history teacher, becomes consumed by the local legend of Hattie Breckenridge, a woman who lived and died there a century ago. With her passion for artifacts, Helen finds special materials to incorporate into the house—a beam from an old schoolroom, bricks from a mill, a mantel from a farmhouse—objects that draw her deeper into the story of Hattie and her descendants, three generations of Breckenridge women, each of whom died suspiciously. As the building project progresses, the house will become a place of menace and unfinished business: a new home, now haunted, that beckons its owners and their neighbors toward unimaginable danger.
---
What do you think about this review?
Comments
No comments posted.

Registered users may leave comments.
Log in or register now!