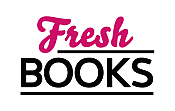 Finish off the year with great December reads
"A spectacular treat for SF fans in the third book of the quartet"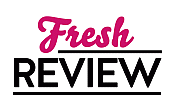 Reviewed by Clare O'Beara
Posted May 6, 2019

Science Fiction Romance | Science Fiction Suspense/Thriller
Any reader who has followed the series about THE BLOOD and THE BALANCE, a tale of a spacefaring race which settled new planets and forgot their origins, will be delighted with this concluding instalment. Allynn Riggs had the difficult task of recapping earlier events and moving forward to wrap up all the loose threads with the action in THE BLADES.
New readers will probably do better to read the earlier books The Blood: The Stone's Blade 1, and The Balance: The Stone's Blade 2, before moving on to this third book. A glowing blade is wielded by a fighter, and the champion, a woman, named Ani, discovers that she can communicate telepathically with a strange stone. The initial book seems like a blend of SF and fantasy, but later the revelation that alien life forms live as the singing stones accounts for the strangenesses. Ani wins our admiration as she has to quest for more stones and fellow telepaths, but the blade users are challenged by the amoral man Treyder who experiments on humans and wants to create a weapon that can send opponents into a coma.
At the start of this story, Treyder is smarting from a raid on the laboratory, in which the sheriff from Star Valley, Taryn, was saved from his clutches. He's far from being out of business, though, and the military guard is strengthened. Ani who holds the Anyala stone, and her respectful, loving partner Renloret, work harder to uncover more stones -- which may have been buried for a thousand years. Kela, a telepathic dog, is Ani's loyal companion also, a very nice touch with the effect of sometimes being a cheeky younger sibling and sometimes a fighting companion.
As the science fiction adventure unfolds, the planets Teramar and Lrakira provide spectacular moons and local settings. We learn that an asteroid threatened to destroy the planetary home of the original settlers, and when they made a desperate escape, three Stones went with them to Lrakira and three went to Teramar. Can they all be found and reunited? What will happen if they are? Given that the settlers face an existential threat, the risks may be worth taking. In terms of grand scope, author Allynn Riggs has outdone herself. Also, while the second book's locations sometimes seemed too cosy, THE BLADES grasps the challenge firmly, adding beasts, cloaking devices and conveyances as required to spice up the narrative. I enjoyed the read and hope to read a new series from this very talented author in the future.
SUMMARY
---
What do you think about this review?
Comments
No comments posted.

Registered users may leave comments.
Log in or register now!