"They find forbidden love in the midst of danger"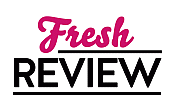 Reviewed by Annetta Sweetko
Posted May 4, 2019

Emma has a duty to follow in her father's footsteps and is ready to do so as the human spy for the Lycan Intelligence Agency (LIA) as well as continue her work for the CIA. She is ready to join when the head of Team Graywolf Rylee sends Nik to pick her up. Soon things become a case of FUR, CLOAK AND DAGGER that no one could have expected.
Nik, a Russian werewolf, who thought he was the last of his kind and knows less than nothing of the rules and regulations of the werewolf society, is reluctant to join the team. All he wants to do is get his hands on the serial killer and bring her to justice and if helping out the new human liaison for his people helps then he is all for it. They are sent into Siberia to find out who is trying to make werewolf men and not being very successful leaving bodies as proof of their insanity. Emma doesn't want Nik around, but he knows the area, so she is stuck. It isn't that she doesn't like him ... it's that she likes him too much and she is not about to become some werewolf's pet. She was raised to be what she is becoming, and nothing will change that. Working together on this mission just might be the last one for either of them as the culprits are closer than expected.
FUR, CLOAK AND DAGGER is a fascinating look back into the author Eva Gordon's werewolf world. The societal rules and regulations are strict, but it seems only Rylee can manage to twist a few rules around without consequences. Emma as a human knows and understands the rules having been raised to become this particular spy. Funny how we make plans and fate just laughs. Nik had been saved by a human and thinking he was the last of his line lived mostly as a human and feels these strange rules have no place. They are Cloak and Dagger , but it is Fur that comes along later and brings intelligence and wiliness that is needed by the couple and could make a great addition to LIA. If they all live to get back home.
FUR, CLOAK AND DAGGER is a great read, filled with intriguing characters in a enthralling world of danger, mystery and temptation. There are a number of unexpected events that take place and a number of situations that put Nik and Emma in danger and have you wondering how they will possibly get out of it. You will also wonder how a werewolf and human could possibly be more than teammates. Have no fear Ms. Gordon weaves her sneaky magic wand to make things work out.
SUMMARY
Groomed as the next human spy for the LIA or Lycan Intelligence Agency, Emma is called to duty earlier than she expected. Head of Team Greywolf, Rylee, dispatches a new agent to retrieve her. Emma, who also works for the CIA, agrees to join the team.
Nik, former Russian intelligence, is an unusual werewolf. He spent his entire life with humans, only learning recently others of his kind existed. After helping Team Greywolf in a recent operation, Nik reluctantly joins the team. His only goal is to find Saskia, an escaped serial killer from his last mission, and bring her to justice.
Emma and Nik are assigned a covert mission to find out who is attempting to create werewolf men, found dead and mutilated during the failed transformation. Emma and Nik must put aside their national loyalties and mutual sexual tension to find the culprit. Their assignment is dangerous, not only to their lives, but to their hearts.
Excerpt
Alone at last, Nik returned to staring. His wolf wanted to pounce on the beautiful woman as soon as she dismounted, but he'd play it cool. He would simply ask her if she knew Emma York and then never see her again. Lycans did not really approve of human werewolf relationships. Some alphas like him had dalliances with humans, but his life was too dangerous, too complicated to risk dating a fragile human. Still. He smiled. It wouldn't hurt to get her number for later. What harm would come from one dinner date? Better yet, a riding lesson. Her on top.

As she rode by, his heart thumped. His wolf sensed danger. On the hill above the ring beneath an oak tree, the muzzle and scope of a rifle aimed straight at the woman.

Unfortunately, the assassin had a clean shot. Even in wolf form, he'd never reach the assassin in time. Better to startle the horse.

He growled as the horse neared. The steed panicked and bolted.

The assassin's bullet missed, but the woman fell off.

"Shit!" She rolled away as a bullet kicked up a dust cloud.

A woman dashed to her side, while a distinguished looking older man wearing riding breeches calmed her horse. Nik narrowed his eyes at the assassin on the hill. Gone. Go after him or protect the woman? He turned to join her. She sat. Her helmet off, she flipped her brown braid over her shoulder. She had been the assassin's target, Emma York, Ms. H. Code name Cloak, because of her brilliance in disguise.

The woman helped her up. "Are you hurt?"

Emma wiped off the dust from her pants and glared at Nik. "I'm okay. He just spooked."

The British woman shook her head. "I've never seen him spook, ever."

"He rarely spooks, but when he does it's major," explained Emma.

The older man brought the horse to Emma. "Thank you, she needs to get back on."

The British woman nodded and left.

Nik frowned. "It's not safe to ride."

Emma sighed as if he had done something completely wrong. "Keep an eye out, I won't be more than fifteen minutes."

Before he could protest about the possibility of her suffering from some injury or the fact the assassin might return to finish the job, she mounted the nervous horse and galloped around the arena. Once calm, she repeated the earlier routine.

"And who are you?" asked the man.

"A friend."

"Bullshit. You were here to stop the shooter. You must be her new asset."

How much did this man know of his mission? "Yes. I'll be right back."

Nik headed up to the knoll where the sniper had been. If he hadn't been so infatuated with her, he might have noticed the man earlier. He sniffed the area. A human male. He followed the man's scent down the hill toward the freeway. A black car sped away. Damn.

2.

The big handsome werewolf could easily haul her off. No one escaped a werewolf. Fortunately, her father had taught her a few tricks. Time to put them to good use. She went into her room and showered, while he waited in the bar. Probably drinking vodka. She noticed her phone had a message.

Rylee texted. "Nik is meeting you at Fireside Café at three p.m., but he might be late due to traffic."

So Dagger was Nik. In her line of work, she trusted no one. Especially agents who didn't follow protocol. He saved her life, but perhaps, he was not the real Nik. Could he be a double agent for the GRU? Maybe he had an ulterior motive? Yet, he did a poor job of hiding his Russian accent. She texted back. Will do.

Emma opened her suitcase and took out the vaporo, aerosol spray that hid scents from werewolves. She smiled. The better to get away. She'd leave her boots and riding breeches on the bed to keep her scent in the room. Rylee might be pissed, but she would only be delayed a day or two. If the assassin returned to the stables to finish the job, she'd be ready. Avoiding Nik so he didn't interfere was the problem. Rylee had some nerve sending a newbie after her.

Emma hadn't earned her nickname Cloak for no reason. She reached into her suitcase and took out a disguise, that of an older woman with a cane. She'd simply take the elevator and call a cab. She put on the hairpiece and formed the latex to her face and looked in the mirror. This should work. She pulled on some clothes and with the cane, she moved out into the hallway to the elevators.
---
What do you think about this review?
Comments
No comments posted.

Registered users may leave comments.
Log in or register now!