"She gets the power and his heart!"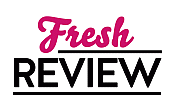 Reviewed by Annetta Sweetko
Posted May 4, 2019

Fantasy Urban | Romance Paranormal
The last thing Josiah Mason expected to find on his mission was Molly Sullivan, an unknown AMERICAN WITCH. He doesn't have time for her, he and his coven of witches are focused on revenge. Nothing is going to get in his way - but Molly just might be the key to finding the person they are seeking.
Molly Sullivan had been the perfect wife, hostess until she finds a pair of purple panties in her bed and they aren't hers. Finally, she has had enough. Leaving the house, she takes everything out of the safe and finds things there that her soon-to-be ex-husband would kill to get back. She needs help, and Josiah Mason is the person she turns to. She has a secret too, one she doesn't even know, but Josiah knows it - she is a very powerful, very untrained witch. He plans to help her but only so long as it does not interfere in his coven's plans. Strange how the heart has a mind of its own.
AMERICAN WITCH is a tantalizing look into a new trilogy by author Thea Harrison that has ties with her Elder Races series. The setting might be more down to earth than the other series, but it is still magic. I loved the growth of Molly and the decisions that poor Josiah was forced into with his finding her. I also liked that she was an older woman, not that 40ish is old but in comparison to most of the 20-something heroines we read about, she is a breath of fresh air.
AMERICAN WITCH is an eyeopener. Looking into life after having had yours dismantled and facing the new realities is the lesson here. Molly needed to begin again, and with the added burden of some witchy powers, she had never even dreamed existed. She cleaned out her soon to be ex but that brought danger to her door, and she needed all the help she could get to survive. Josiah had his agenda, but his heart wouldn't let him turn his back on her and so begins the unexpected, for both of them, romance.
If you love a good paranormal romance with twists and unexpected turns, amazing characters that come to life on every page then you need to get your hands on AMERICAN WITCH.
SUMMARY
From New York Times and USA Today bestselling author Thea Harrison comes the first in a new spellbinding trilogy…
Power can change a person…
For months Molly Sullivan endures the inexplicable: electrical surges, car breakdowns, visions. She even wonders if she might be the cause… and wonders if she might be crazy. Then she discovers her husband has cheated on her. Again. Now Molly realizes she is a newly awakening witch and a woman pushed over the edge.
Revenge can shape a person…
Josiah Mason is a Powerful witch and the leader of a secret coven with a shared goal: to destroy an ancient enemy who has ruined many lives. Josiah lost years to this man, and his sole focus is revenge. He's prepared for every contingency—except encountering a beautiful new witch who understands nothing of the immense Power building within her or the attraction she wields over him.
Danger can bring them together…
When divorcing her husband, Molly uncovers a dangerous secret he's willing to kill to protect. She turns to Josiah for help, and they discover a connection between Molly's husband and Josiah's enemy.
As they work together, a spark ignites between them that threatens to become an inferno. But Molly is done compromising herself for any man, and Josiah's mission is his top priority. And the enemy is cunning, cruel, and drawing ever closer.
As the danger escalates, so does the tension between them. Is a lasting relationship possible? Will either of them live long enough to try?
---
What do you think about this review?
Comments
No comments posted.

Registered users may leave comments.
Log in or register now!