"Mystery, danger, intrigue and a tantalizing romance!"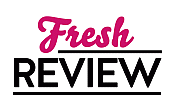 Reviewed by Annetta Sweetko
Posted May 2, 2019

Romance Historical | Romance Suspense | Suspense Historical
Welcome back to Burning Cove ! Former trapeze artist Amalie Vaughn has arrived hoping to start over by sinking all her money into a mansion and trying to turn it into a B and B. Only the mansion is cursed and though she might not believe it a guest is murdered by his robot invention during a presentation making the rumors fly again. Financially Amalie finds herself walking a TIGHTROPE wondering if she will fall or make it.
Matthias Jones is on the trail of a stolen cipher machine and it brings him to his only suspect Dr. Norman Pickwell. Now Pickwell is dead and the machine is nowhere to be found. Gossip always whirls around a small town and those on the mysterious Matthias are everywhere. Amalie needs for the B and B to work out and Matthias needs to find the killer and the machine. So working together just might be the best thing to happen to either of them.
TIGHTROPE will have you feeling you are walking on a tightrope from beginning to end. The world in the 30s and 40s is an intriguing time to those of us whose parents lived it and reading this offering gives a glimpse in that time period. As a Jones' family fan (I have been a fan of Amanda Quick/Jayne Ann Krentz for a long time), I liked seeing this generation and knowing each branch had someone who was good at getting the right things done.
I loved how the intrepid Amalie just kept picking up the pieces and moving on. The idea of having tours of the famous or infamous rooms in the B and B came in a moment of desperation but it seemed to work. There is the room where the psychic who threw herself from the rooftop, slept; Dr. Pickwell's room; the famous actor Vincent Hyde, who is staying at the B and B and is helping with his willingness to give out autographs after the tours. Her thinking is if you cannot quiet down the curses, use them to earn money to stay afloat.
A number of past characters show up to help out. We again get to see Luther Pell with his mob ties, that just might be in question; Raina Kirk who is a private investigator and romantically linked to Luther; Oliver Ward owner of Burning Cove's biggest hotel; and his wife the Herald's crime beat reporter, Irene. These people are part of the amazing Burning Cove community, but there are also newcomers who arrive to find homes or to cause trouble, but which ones are the guilty parties. This Burning Cove series is so much fun for readers to read, it gives a taste of the glamorous life of stars and their struggles to stay on top. It also gives an insight to those who want to begin again while finding out that a few truths just won't stay hidden no matter what they do.
TIGHTROPE by Amanda Quick will have you on the edge of your seat from beginning to end and then author Amanda Quick offers a final twist with who the main bad guy turns out to be.
SUMMARY
An unconventional woman and a man shrouded in mystery walk a tightrope of desire as they race against a killer to find a top secret invention before it's too late.

Former trapeze artist Amalie Vaughn moved to Burning Cove to reinvent herself, but things are not going well. After spending her entire inheritance on a mansion with the intention of turning it into a bed-and-breakfast, she learns too late that the villa is said to be cursed. When the first guest, Dr. Norman Pickwell, is murdered by his robot invention during a sold-out demonstration, rumors circulate that the curse is real.

In the chaotic aftermath of the spectacle, Amalie watches as a stranger from the audience disappears behind the curtain. When Matthias Jones reappears, he is slipping a gun into a concealed holster. It looks like the gossip that is swirling around him is true—Matthias evidently does have connections to the criminal underworld.

Matthias is on the trail of a groundbreaking prototype cipher machine. He suspects that Pickwell stole the device and planned to sell it. But now Pickwell is dead and the machine has vanished. When Matthias's investigation leads him to Amalie's front door, the attraction between them is intense, but she knows it is also dangerous. Amalie and Matthias must decide if they can trust each other and the passion that binds them, because time is running out.
---
What do you think about this review?
Comments
No comments posted.

Registered users may leave comments.
Log in or register now!