"The crossroads have come calling..."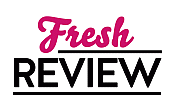 Reviewed by Debbie Wiley
Posted April 11, 2019

Antimony "Annie" Price is on the run, both from the Covenant of St. George and the crossroads. New Gravesend, Maine, seems like the perfect place to hide, especially since Cylia's luck, due to her jink heritage, has brought them here. Annie, Fern, Sam, and Cylia hope to have a moment to rest after their escape from Lowryland but the crossroads have a different idea. Can Annie regain her magic without committing the dire act the crossroads is demanding of her?
THAT AIN'T WITCHCRAFT is the eighth book in the InCryptid series and completes the story arc first started in MAGIC FOR NOTHING. While it isn't necessary to have read the entire InCryptid  series, I would suggest at least reading the two prior books featuring Annie to fully appreciate the story line. THAT AIN'T WITCHCRAFT picks up shortly after the conclusion of TRICKS FOR FREE and takes off quickly, as there is never a dull moment in a Seanan McGuire tale!
Annie has quickly grown into one of my favorite Price family members in the InCryptid series. At first, she appeared a bit immature, more concerned about her roller derby games than the cryptozoological work of the Price family. However, much of that impression came from earlier books which featured the point of views of her older siblings. Annie isn't any of the things her siblings think she is though. She's caring, loyal, and determined to do the right thing no matter what the personal cost to herself. She's sacrificed a lot already and THAT AIN'T WITCHCRAFT puts her to a horrible test. The easy way out is to do what the crossroads want her to do but Annie knows it's not the right thing. I love seeing her strength of will, even when faced with something unimaginable.
Seanan McGuire is one of my favorite urban fantasy authors and THAT AIN'T WITCHCRAFT showcases so many of the reasons why. Full of action, humor, and magic, THAT AIN'T WITCHCRAFT tackles a whole new enemy as Seanan McGuire puts a whole new twist on the urban fantasy genre. THAT AIN'T WITCHCRAFT and the  InCryptid series are must reads for any urban fantasy fan!
SUMMARY
The eighth book in the funny and fast-paced InCryptid urban fantasy series returns to the mishaps of the Price family, eccentric cryptozoologists who safeguard the world of magical creatures living in secret among humans.
Antimony Price has never done well without a support system. As the youngest of her generation, she has always been able to depend on her parents, siblings, and cousins to help her out—until now. After fleeing from the Covenant of St. George, she's found herself in debt to the crossroads and running for her life. No family. No mice. No way out.
Lucky for her, she's resourceful, and she's been gathering allies as she travels: Sam, furi trapeze artist turned boyfriend; Cylia, jink roller derby captain and designated driver; Fern, sylph friend, confidant, and maker of breakfasts; even Mary, ghost babysitter to the Price family. Annie's starting to feel like they might be able to figure things out—which is probably why things start going wrong again.
New Gravesend, Maine is a nice place to raise a family…or to make a binding contract with the crossroads. For James Smith, whose best friend disappeared when she tried to do precisely that, it's also an excellent place to plot revenge. Now the crossroads want him dead and they want Annie to do the dirty deed.
And that's before Leonard Cunningham, aka, "the next leader of the Covenant," shows up…
---
What do you think about this review?
Comments
No comments posted.

Registered users may leave comments.
Log in or register now!