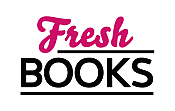 Finish off the year with great December reads
"An important book about how drugs can change an entire family..."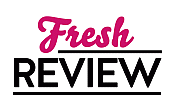 Reviewed by Sharon Salituro
Posted April 11, 2019

Jake and Blake are twins growing up in Oakley and they did everything together. The first time they were separated was when Jake went to college and Blake stayed in Oakely. A few days before Jake's graduation, he gets the worst phone call: Blake died from a drug overdose. Even though Oakley is notorious for an opioid epidemic, Jake doesn't believe his brother would ever turn to drugs.
Back in Oakley, Jake wants to take down the drug pushers. He runs into his brother's high school girlfriend, Anna, who is a drug addict. Jake always had feelings for Anna, but he never pursued anything because she was with his brother. He is saddened to see that her life has been affected by drugs as well.
Jake knows in order to fight this epidemic, he must get a strong law firm to help him out. He contacts two firms and begins working with Deke and Paul. Together, they go after the pharmaceutical industry. But while they are checking out a factory, Jake is kidnapped. While he's in captivity, the food he's given is laced with drugs and soon he's addicted, too. He's able to escape, but will he be able to kick this dangerous addiction? 

When their day in court finally arrives, will Jake and his lawyers be able to win this case? Will his brother's death be avenged and can they prevent more opioid deaths? Only the judge will be able to answer that question...
Mike Papantonio's LAW AND ADDICTION is a great story. Unfortunately, the problems in this book are still going on in America. Papantonio has some great insights as to what is going on today. It is very depressing to know that people are losing their loved ones because of drug addiction. Papantonio writes about how this can affect a member of the family when someone dies. This story shows just how drugs not only kill the addict but also causes heartache for the family.
SUMMARY
One week before JAKE RUTLEDGE is scheduled to graduate from law school, he receives the devastating news of the death of his fraternal twin BLAKE. What makes this death even more terrible for Jake is that his brother died of a drug overdose. Until hearing of his death, Jake had no idea his brother was even using drugs. When Jake returns home to Oakley, West Virginia, he takes a hard look at the circumstances of his brother's death. In the five years Jake has been away at his schooling, his hometown has drastically changed. Because of the opioid epidemic, and the blight it has brought, many now call Oakley "Zombieland." Jake can see how his town's demise parallels his brother's. Undeterred, the newly minted lawyer takes on the entrenched powers by filing two lawsuits. Jake quickly learns what happens when you upset a hornets nest. Realizing that he's in over his head, Jake is able to enlist West Virginia lawyer PAUL VOGEL to help him. Jake defeats the opposition's high powered lawyers and their Motion to Dismiss, but knows he'll need the resources of a lawyer and firm that "won't blink." The young lawyer might be wet behind the ears, but is sure there is no lawyer that could help him more than NICK "DEKE" DEKETOMIS and his law firm of Bergman/Deketomis. Deke is a legendary lawyer; when he was Jake's age he was making his name fighting Big Tobacco. Against all odds, Jake gets Nick and his firm to sign on to his case before it's too late. Mike Papantonio, a member of the Trail Lawyers Hall of Fame, knows the ins and outs of the courtroom better than anyone. Law and Addiction is a big book, inhabited by the kinds of characters Papantonio has come to know well. In a setting of despair, it is a book of hope, with the little guy along with truth and justice prevailing.
---
What do you think about this review?
Comments
No comments posted.

Registered users may leave comments.
Log in or register now!