"A lovely and heartwarming story of female friendship, life challenges, and the magic of Paris!"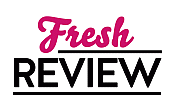 Reviewed by Danielle Dresser
Posted April 9, 2019

After twenty-five years of marriage, Grace is ready to take some time for something special with her husband, David. Their daughter is about to leave for college and there will be time for them to do whatever they want. At dinner at their favorite restaurant, Grace unveils her plan - a month-long trip to Paris, planned down to the hour. But David confesses he wants a divorce, and that he's been having an affair. Distraught and unsure of what to do with herself, Grace goes to Paris anyway...
Audrey is a young British woman with a difficult home life. Her alcoholic mother has more bad days than good and often falls into a manic spiral that Audrey has to clean up after. She sees an opportunity to work in a Parisian bookshop for the summer and takes it - besides the fact that she doesn't like to read, nor can she speak French... The bookshop Audrey works in plays an important part in Grace's family history and the two meet by chance and strike up an odd friendship. Grace is the mother-figure Audrey has always craved, and Audrey has the free spirit and tenacity that Grace has never embraced. Through their friendship, these two very different realize that Paris can be their place of self-discovery...
ONE SUMMER IN PARIS is a lovely and heartwarming story of female friendship, life challenges, and the magic of Paris! I found the characters of Grace and Audrey both so engaging and relatable, and in a book about female friendship, it was fun to see not only two very different personalities but two different ages come together. Both of these women learn new facets to their values and lives, and it was a treat to read. I enjoyed that they both did things that were difficult, but showed growth throughout the novel. Paris is the perfect backdrop for this novel - inspiring, romantic, and enticing. A fun and easy read!
SUMMARY
USA TODAY bestselling author Sarah Morgan returns with this heartwarming novel about the power of friendship, love and what happens when an ending is just the beginning…
To celebrate their twenty-fifth wedding anniversary, Grace has planned the surprise of a lifetime for her husband—a romantic getaway to Paris. But she never expected he'd have a surprise of his own: he wants a divorce. Reeling from the shock but refusing to be broken, a devastated Grace makes the bold decision to go to Paris alone.
Audrey, a young woman from London, has left behind a heartache of her own when she arrives in Paris. A job in a bookshop is her ticket to freedom, but with no money and no knowledge of the French language, suddenly a summer spent wandering the cobbled streets alone seems much more likely…until she meets Grace, and everything changes.
Grace can't believe how daring Audrey is. Audrey can't believe how cautious newly single Grace is. Living in neighboring apartments above the bookshop, this unlikely pair offer each other just what they've both been missing. They came to Paris to find themselves, but finding this unbreakable friendship might be the best thing that's ever happened to them…
---
What do you think about this review?
Comments
No comments posted.

Registered users may leave comments.
Log in or register now!