"A warm tale of two people falling in love and realizing they deserve to do so..."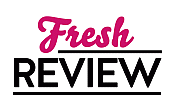 Reviewed by Danielle Dresser
Posted April 4, 2019

Matilda Wakefield has been on the run for months when she comes across two poachers threatening a man in the woods of a once-grand estate. She saves him, and he turns out to be Duncan Wentworth, cousin to a powerful Duke who recently bequeathed him the house and lands surrounding it. Thankful to this mysterious woman, Duncan offers her a meal and a place to stay for the night. Matilda is skeptical of his generosity at first, but can't deny having a comfortable bed for the evening as something she desperately needs.
When Duncan asks Matilda to stay on a while, acting as his secretary to transcribe his European travel journals, she cautiously accepts. Through these journals and while watching him work at reorganizing and reevaluating his responsibilities in charge of a dwindling estate, Matilda is drawn to this kind and thoughtful man. Duncan knows Matilda is hiding something - something dangerous - and he wants to help her, but he also doesn't want his heart to be broken in the process. Knowing something is going on, Duncan's loving but meddlesome family comes to check in on his progress and to see what they can suss out about Matilda. But when Matilda's ominous past catches up with her, neither she nor Duncan knows if their next move will be their last...
The second book in Grace Burrowes' Rogues to Riches series, WHEN A DUCHESS SAYS I DO is an intriguing historical novel. Duncan and Matilda are two characters who have spent most of their lives holding back, doing what they are told, and not making a scene. Both characters are passionate, caring, and quietly strong - the things that have happened in their pasts have deeply affected them both, and it's not until they meet each other that they want to confide these long- hidden feelings in another person. As readers have come to expect from Burrowes' many novels, family plays an important role in both Matilda's and Duncan's stories, and it was nice to catch up with the hero and heroine from book one, MY ONE AND ONLY DUKE, as well as see other memorable members of the Wentworth family (whose books will be inevitable, hopefully!). The mystery of what Matilda was running away from was a little complicated and far-fetched, but the resolution was satisfying. WHEN A DUCHESS SAYS I DO is a warm tale of two people falling in love and realizing they deserve to do so. Recommended to historical romance fans.
SUMMARY
An enchanting Regency romance with a fairy-tale twist from an always witty and delightful New York Times bestselling author who Tessa Dare calls "a romance treasure."
Duncan Wentworth tried his hand at rescuing a damsel in distress once long ago, and he's vowed he'll never make that mistake again. Nonetheless, when he comes across Matilda Wakefield in the poacher- infested and far-from-enchanted woods of his estate, decency compels him to offer aid to a lady fallen on hard times. Matilda is whip-smart, she can read Duncan's horrible penmanship, and when she wears his reading glasses, all Duncan can think about is naughty Latin poetry.
Matilda cannot entrust her secrets to Duncan without embroiling him in the problems that sent her fleeing from London, but neither can she ignore a man who's honorable, a brilliant chess player, and maddeningly kissable. She needs to stay one step ahead of the enemies pursuing her, though she longs to fall into Duncan's arms. Duncan swears he has traded in his shining armor for a country gentleman's muddy boots, but to win the fair maid, he'll have to ride into battle one more time.
---
What do you think about this review?
Comments
1 comment posted.
Re: A warm tale of two people falling in love and realizing they deserve to do so...

love a good love story :)
(Margo Beredjiklian 7:40am April 5)
Registered users may leave comments.
Log in or register now!