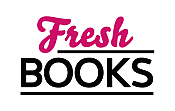 Finish off the year with great December reads
"Always watch your back..."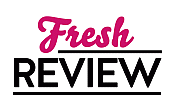 Reviewed by Sharon Salituro
Posted March 28, 2019

Peter Caine is a tough defense attorney with a successful law firm. His personal life, on the other hand, isn't so great. He was married to Juliette and they have a son named Jamie. Even though Peter loved Juliette and his son, he felt like he wasn't cut out for the "family" life. They're no longer together, and he has little to do with Jamie's life. Additionally, Peter works for Marcus, Juliette's father.
While his personal life is in turmoil, Peter puts on a strong front with other people. He now lives with Claire, who would like nothing more than to be a mother. After Marcus passes away from cancer, Peter is in charge of the law firm. But when Juliette suddenly passes away from the same cancer as her father, Peter has to become a part of his son's life again.
With so much going on, Peter is not ready for the news that Charlie, his former flame - and daughter of the district attorney - has been found murdered in her home. Not only that, but he is a suspect and the evidence against him is substantial. Will Peter be able to prove his innocence and keep his life in check? Only time will tell...
A.J. Brady has a knack for writing a great suspense novel. I never saw what was coming in ONCE A LIAR, and that is what makes a thrilling mystery for me. I enjoyed how Brady describes Peter throughout the novel. There are times when I really did not like him at all, but then there were times where I felt sorry for him, too. Brady takes any character and makes you wonder if you are getting their full story. I could not put this down until I reached the very end. If you love suspense novels, pick this one up; it will not disappoint. Can't wait to see what A.J. Brady has coming next.
SUMMARY
American Psycho meets Behind Closed Doors in this electrifying psychological thriller, in which a high-powered sociopath meets his reckoning when he's accused of the brutal murder of his mistress.

Did he kill Charlie Doyle? And if he didn't… who did?

Peter Caine, a cutthroat Manhattan defense attorney, worked ruthlessly to become the best at his job. On the surface, he is charming and handsome, but inside he is cold and heartless. He fights without remorse to acquit murderers, pedophiles and rapists.

When Charlie Doyle, the daughter of the Manhattan DA—and Peter's former lover—is murdered, Peter's world is quickly sent into a tailspin. He becomes the prime suspect as the DA, a professional enemy of Peter's, embarks on a witch hunt to avenge his daughter's death, stopping at nothing to ensure Peter is found guilty of the murder.

In the challenge of his career and his life, Peter races against the clock to prove his innocence. As the evidence mounts against him, he's forced to begin unraveling his own dark web of lies and confront the sins of his past. But the truth of who killed Charlie Doyle is more twisted and sinister than anyone could have imagined…
---
What do you think about this review?
Comments
No comments posted.

Registered users may leave comments.
Log in or register now!