"A phenomenal mystery and a bridal nightmare of epic proportions!"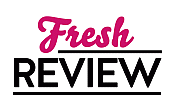 Reviewed by Miranda Owen
Posted March 28, 2019

Mystery Woman Sleuth | Mystery Amateur Sleuth | Mystery Cozy
SOMETHING READ SOMETHING DEAD is the fifth book in the Lighthouse Library cozy mystery series by Eva Gates. Librarian Lucy Richardson has inserted herself into several murder investigations. Each time, with the best intentions, of course, Eva's involvement may have helped the local police detectives solve the crime. In this instance, Lucy has a very personal incentive for solving this murder mystery when her cousin and BFF Josie is a potential suspect. Josie's upcoming wedding is the driving force behind a lot of what happens in this story, and emotions run high for her, as well as her friends and family.
Although Josie has dreams of a simple wedding with the man she loves and a few close friends and family, her somewhat odious extended family descend on them and cause trouble, whether intentionally or not. This ruffling of feathers leads to murder and multiple motives and suspects to choose from. The imperious demands by Josie's grandmother Gloria are extremely annoying, yet add comic relief. And even though things turn deadly, no one is particularly sad to see Cousin Mirabelle, who had tried to make a move on the groom, has died under suspicious circumstances. Eva Gates offers clues to suggest that there might be more than one villain and more than one target. As Lucy hunts for clues, the danger to her increases. Lucy must separate mere malicious mischief from calculated murderous intent. In addition to the mystery, Lucy='s livelihood is at risk when the lighthouse she lives and works in seems to be falling apart.
SOMETHING READ SOMETHING DEAD is both a bridal nightmare of epic proportions and a phenomenal mystery. Having the murder victim be so unpleasant makes trying to pinpoint a suspect more of a challenge for readers. I love how the familiar supporting characters all bond in supporting Josie and supporting the funding of the lighthouse. I look forward to the next Lighthouse Library mystery.
SUMMARY
Dark deeds in the Lighthouse Library threaten to send Lucy Richardson'Äôs soon-to-be-wed cousin Josie to an early 'Äėtil-death-do-us-part.
Winter falls on North Carolina's Outer Banks as Lucy Richardson and her friends joyfully help her favorite cousin, Josie O'Malley, plan her wedding. The owner and head baker of Josie's Cozy Bakery and her fiancé, chef Jake Greenblatt, want a small, simple wedding.
But to their horror, Josie's imperious grandmother, Gloria, descends with the 'ÄúLouisiana Mafia'ÄĚ: a gaggle of aunts and cousins who intend to take control of the wedding plans. Gloria doesn't do small and simple, and cousin Mirabelle has her own ideas for Josie's wedding, something grand and lavish―and paid for by Josie's parents, of course―that will kickstart her fledgling event planning business and get her work shown on the covers of wedding magazines. To make matters worse, Mirabelle focuses her full Southern charm on the prospective groom'Ķand Jake doesn't seem entirely adverse to her attentions.
To smooth the waters, Lucy hosts a bridal shower at the Bodie Island Lighthouse Library. But it turns deadly when Mirabelle collapses―soon after eating the gluten-free treats Josie prepared specifically for her. Now, to save her favorite cousin from prison, Lucy will have to bring a crook to book in this fifth festive Lighthouse Library mystery from national bestselling author Eva Gates.
---
What do you think about this review?
Comments
No comments posted.

Registered users may leave comments.
Log in or register now!