"VIRGIN WIFE is erotic, amazing, and the kind of story I want more of."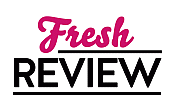 Reviewed by Miranda Owen
Posted March 28, 2019

Romance Erotica Sensual | Romance Contemporary
VIRGIN WIFE by Alexa Riley is the companion book to VIRGIN HUSBAND. In the previous book, readers are introduced to best friends Savannah and Aiden who have a marriage of convenience due to the machinations of Savannah's wealthy father. Aiden recently found true love and annuls his marriage to Savannah, even though they both know their lives will be rife for tabloid fodder. Aiden's actions force Savannah to have an uncomfortable but long overdue conversation with her family....but not before the man who's always secretly loved her snatches her for himself.
When Aiden makes his move to end his sham marriage, Wyatt Carmichael pounces and quickly sets things in place so that Savannah will soon be his wife. This is an erotic fantasy, as only Alexa Riley can do, but it's also a fabulous unrequited love story. Over the course of the book, Wyatt details how long he's been in love with Savannah and yearned for her, and Savannah recalls her first impressions of Wyatt when they were both teenagers, and her early crush that went nowhere. Wyatt's actions might seem too highhanded and make him insufferable, but he is extremely honest with Savannah about his true feelings for her and his admiration for her. This emotional honesty and his efforts to give Savannah what she wants in live make him sexy rather than obnoxious. He understands the type of house she wants and gives her art supplies pride of place and secures them in their home where they'll be safe from people who don't respect her art, like her father. After years of living in a fake marriage, this feeling of being catered to and cared for is highly seductive.
VIRGIN WIFE is erotic, amazing, and the kind of story I want more of. The erotic and romantic climax when Savannah and Wyatt finally become physically intimate is explosive and very sensual. More than just the physicality, they verbally express their feelings and all the ways that have led to this moment. This is my favorite type of Alexa Riley story and I hope to read more stories by her in the future about hopelessly devoted men who work to win the women they love, and women who get the men they need.
SUMMARY
Savannah has had her entire life planned out by others. When she was forced into a loveless marriage, all she could do was try to make the best of it. Until the day Wyatt Carmichael comes in and wants her for himself. He's been the only man to hold her heart and she's wondering if she can finally have the love and life she deserves.
Wyatt has been biding his time until the perfect moment to have her. One look at Savannah when he was fourteen and he was done for. He's done everything in his life so that he'd have his shot, and now that he's got it, he's not leaving anything to chance.
Warning: The second book in this duet can be read as a stand alone…but it's better if you read The Virgin Husband first! Can the evil wife get her redemption and find love all at the same time? Are you kidding us?! Of course she can! See what happens when the hated wife finds her happily ever after.
---
What do you think about this review?
Comments
No comments posted.

Registered users may leave comments.
Log in or register now!