"Return to Heartbreaker Bay for another breathtaking love story..."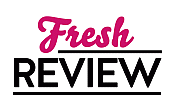 Reviewed by Kim Roller
Posted March 28, 2019

Romance Contemporary | Romance Comedy
They've been ignoring the feelings they have, but can they deny them any longer? Tattoo artist Sadie Lane uses sarcasm to keep people at a distance Savvy businessman Caleb Parker only trusts a few people. They both have spent so much time keeping their feelings at bay. Even though Sadie judges him, Caleb sees through her hard veneer right away. What will bring them together? Can they find a way to love or will their messy pasts get in the way?
Jill Shalvis returns to Heartbreaker Bay with PLAYING FOR KEEPS, an emotional, passionate, and heartfelt story of two people who are more alike than they realize. Even though your heart may be in pieces, you can give them away, and love can conquer the past when someone sees you for who you really are underneath the facade. I am looking forward to the next book in the Heartbreaker Bay series - Shelves never disappoints. Even though I joined the series late I wasn't lost at all and know I want to read the rest of the books, and whatever else comes next.
SUMMARY
FIRST TIME AVAILABLE
If you're planning on falling in love…
When it comes to the confident, charismatic Caleb Parker, Sadie Lane feels the spark—the kind that comes from rubbing each other the wrong way. She's yoga pants, he's a suit. She's a tattoo artist, he's a straight-laced mogul. But after they accidentally co-rescue an abandoned dog from a storm, Sadie sees a vulnerable side to the seemingly invincible hottie.
you'd better be sure…
Caleb doesn't do emotions. Growing up the underdog, he's learned the hard way to build up an impenetrable wall. Perfect for business. Disastrous for relationships. He's never worried about it before—not until he finally gets behind Sadie's armor and begins to fall.
… someone is there to catch you.
Both guarded and vulnerable, Sadie and Caleb are complete opposites. Or are they? Shocked at their undeniable connection, can they ever admit to wanting more? That all depends on what they're each willing to risk.
---
What do you think about this review?
Comments
No comments posted.

Registered users may leave comments.
Log in or register now!