"If you can't trust your child with your best friend, then whom can you trust?"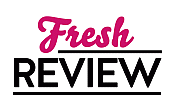 Reviewed by Teresa Cross
Posted March 21, 2019

Women's Fiction | Thriller Psychological
I love these psychological thrillers that leave you with your heart in your throat giving you that panic feeling. They come from the very best writers, and Heidi Perks is definitely one of them with her high intense novel HER ONE MISTAKE! So far this is one of the best I have read so far this year. The storyline is one that every mother fears: losing a child. But what if that child is your best friend's and not your own?
Charlotte takes her children to the school fair along with her best friend, Harriet's little girl, Alice. Harriet is at first a little afraid as she has never been away from her little girl but then gives in to Charlotte. At first, everything was going great but within a blink of an eye Alice is gone and no one saw what happened. Even Charlotte's own children who had been with Alice did not see her wander off or any one approach. When Harriet finds out that her daughter is missing, she worries what has happened to her. During the investigation, many secrets come out that Harriet is not ready to handle. How will she keep it together and will she ever see her daughter again?
HER ONE MISTAKE will have you at the edge of your seat to the last page. Heidi Perks' thriller will be one you finish in no time as you will not be able you put it down. Easy to read and follow with the viewpoint of different characters throughout the novel. You will find that you are able to keep up without any struggles to what is going on. This is one you need to put on your list for some great breath-holding suspense.
SUMMARY
What should have been a fun-filled, carefree day takes a tragic turn for the worse for one mother when her best friend's child goes missing in this suspenseful, compulsively readable, and darkly twisted psychological thriller.
It all started at the school fair…
Charlotte was supposed to be looking after the children, and she swears she was. She only took her eyes off of them for one second. But when her three kids are all safe and sound at the school fair, and Alice, her best friend Harriet's daughter, is nowhere to be found, Charlotte panics. Frantically searching everywhere, Charlotte knows she must find the courage to tell Harriet that her beloved only child is missing. And admit that she has only herself to blame.
Harriet, devastated by this unthinkable, unbearable loss, can no longer bring herself to speak to Charlotte again, much less trust her. Now more isolated than ever and struggling to keep her marriage afloat, Harriet believes nothing and no one. But as the police bear down on both women trying to piece together the puzzle of what happened to this little girl, dark secrets begin to surface—and Harriet discovers that confiding in Charlotte again may be the only thing that will reunite her with her daughter....
This breathless and fast-paced debut—perfect for fans of Big Little Lies and The Couple Next Door—takes you on a chilling journey that will keep you guessing until the very last page.
---
What do you think about this review?
Comments
No comments posted.

Registered users may leave comments.
Log in or register now!