"Can this family make it out alive?"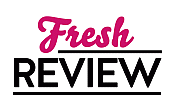 Reviewed by Sharon Salituro
Posted March 21, 2019

Who knew one night would change a whole family? Joshua is with his dad Ted; just a normal night hitting golf balls, but what happened next changes all of their lives. Ted gets into a small fight with a perfect stranger on the road and Joshua tries to get the guy off his dad and hits him with a brick. Joshua and his father leave the man, agreeing to never tell anyone what happened.
Karen, Joshua's mother, noticed the next day that he just wasn't himself. After several days, he finally tells his mother what happened. They decided to go out where it happened to see if possible the man was ok. While they were out there two strangers come up to them waiting in their car. Amber and her husband Ross have just robbed a bank along with Ross' brother, Shane, who they leave behind. They run into Karen and Joshua as they are fleeing, and decide to take them hostage.
At Karen's house, they force Karen to go to the hospital where she works and steal medication for Amber who has been shot. Karen does what she has to do to keep Joshua safe. Ted shows up at Karen's house and he is also taken as a hostage. Now the family must do everything they can to protect themselves. Will they survive this, and will Amber and Ted get what is coming to them?
ONE FATAL MISTAKE by Tom Hunt is a thrilling novel. Hunt shows that a mother will do anything, even risking her own life, to save her son. The only problem I have with this book is trying to write the review without giving everything away. One family will do everything to keep themselves safe, while another family thinks nothing of robbing places and leaving a family member behind.
This really is a good book. Stay focused as sometimes it could get a little confusing. Overall it really does keep you on the edge of your seat.
SUMMARY
The author of Killer Choice, a thriller "full of shocks and twists you won't see coming" (Lee Child), delivers a nail-biting novel about a hit and run, and a lie that goes horribly wrong...
Her son accidentally kills a man.
They cover it up.
Then everything goes wrong.
When eighteen-year-old Joshua Mayo takes a man's life in a horrible accident, he leaves the scene without reporting the crime to the police. He hopes to put the awful night behind him and move on with his life. But, of course, he ends up telling his mother, Karen, what happened.
Karen has raised Joshua on her own in Cedar Rapids, Iowa--and she'd thought they'd finally made it. He was doing well in school and was only months from starting college. After hearing his dark confession, she is forced to make a choice no parent should have to make, one that draws them both into a web of deceit that will change their lives forever--if they make it out alive....
---
What do you think about this review?
Comments
No comments posted.

Registered users may leave comments.
Log in or register now!