"A perplexing tale of vicious murders and many possible perpetuators!"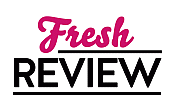 Reviewed by Audrey Lawrence
Posted March 21, 2019

Called to the scene of a vicious crime by Bow Street Magistrate Sir Henry Lovejoy, Sebastian St. Cyr (Lord Devlin) is not surprised that someone would want to murder the vile Viscount Ashworth. In fact, he often desired to murder him himself, but Sebastian is perplexed by the few clues that could point to the identity of the murderer. Some seem to indicate the perpetrator could be a man; yet, others seem to point to a woman.
This perplexing situation really frustrates Sebastian. Not only is it confusing, but it also puts him in a conflict of interest as his own niece, Stephanie, is the estranged wife of the corrupted and cruel gentleman who was definitely not a gentleman in life nor in death. Stephanie has good reasons to want Lord Ashworth dead, but is she also responsible for the other murders later discovered? What will he do if he finds out she is guilty?
Set in London in 1814, WHO SLAYS THE WICKED is the 14th book in the Sebastian St. Cyr Regency Murder Series written by C.S. Harris (aka Candice Proctor). Harris' saga of St. Cyr's quest to find the murderer of Anthony Marcus Ledger, Viscount Ashworth takes the reader deep into lives of the rich and poor in Hanoverian England as he checks out possible suspects from rag pickers and shopkeepers to the Russian entourage of Grand Duchess Caroline.
Proctor/Harris is considered to be one of the best historical writers due to her extensive knowledge of European history, and that shows in this series. Her writing talent makes her diverse characters very authentic, especially in their attitudes and mannerisms as well as making places and situations spring vividly to life. This was particularly well done by incorporating fascinating facts in the research being done by Sebastian's wife, Hero, on London's poor, including interviewing "pure finders" (people who collect dog feces) to corner sweeps.
Another captivating feature of WHO SLAYS THE WICKED (also done in the previous books in the series) is how well the author clearly demonstrates the stark contrast between the lives of the lowly poor and the lords as St. Cyr moves from filthy pubs to lavish parties as he pursues the people he wants to get access to for more information to puzzle things out.
While WHO SLAYS THE WICKED can easily be read as a standalone mystery, having read a few other books in the series will certainly add to the richness of the story. Harris' many fans will certainly appreciate the continuity and updates on Hero and Sebastian in their relationship as well as to other characters in their complex family situation.
If you love good historical fiction or enjoy mysteries, do not delay to find out WHO SLAYS THE WICKED! There is much to intrigue and delight as you follow the clues to the very surprising ending in this very unusual and perplexing Whodoneit!
SUMMARY
The death of a fiendish nobleman strikes close to home as Sebastian St. Cyr is tasked with finding the killer to save his young cousin from persecution in this riveting new historical mystery from the USA Today bestselling author of Why Kill the Innocent....
When the handsome but dissolute young gentleman Lord Ashworth is found brutally murdered, Sebastian St. Cyr, Viscount Devlin, is called in by Bow Street magistrate Sir Henry Lovejoy to help catch the killer. Just seven months before, Sebastian had suspected Ashworth of aiding one of his longtime friends and companions in the kidnapping and murder of a string of vulnerable street children. But Sebastian was never able to prove Ashworth's complicity. Nor was he able to prevent his troubled, headstrong young niece Stephanie from entering into a disastrous marriage with the dangerous nobleman.
Stephanie has survived the difficult birth of twin sons. But Sebastian soon discovers that her marriage has quickly degenerated into a sham. Ashworth abandoned his pregnant bride at his father's Park Street mansion and has continued living an essentially bachelor existence. And mounting evidence--ranging from a small bloody handprint to a woman's silk stocking--suggests that Ashworth's killer was a woman. Sebastian is tasked with unraveling the shocking nest of secrets surrounding Ashworth's life to keep Stephanie from being punished for his death.
---
What do you think about this review?
Comments
No comments posted.

Registered users may leave comments.
Log in or register now!